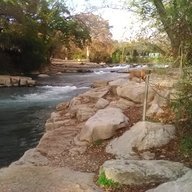 I'm a d-bag and got banned.
Banned
Joined

Dec 19, 2017
Messages

81
Location
I'm not sure if this is the right place, please let me know if there is a better place to ask this.

Anyway, how strict is it crossing the Mexican border? Do they check people walking over for warrants and stuff like that? I've always been curious how people facing murder charges and shit like that get over the border so easy.

Also, if I wanted to travel through central and

south America

by land, would I need to get a visa for every country I move through? Or is there like a travel pass or something? I've searched high and low and cannot find clear answers even on fed sites.
Just take your passport and you'll get stamps at each border. It's a lot easier than you think.