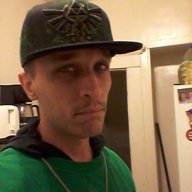 Joined

Jun 25, 2015
Messages

2
Reaction score

3
Location
I know theres several posts on here like this already but I dont want a whole bunch of info, seeming how some things are common sense. But heres my story. Ill keep it short and simple internet style.
> Be 27
> know its a late start but wanted tp travel freely since I was a kid
> no responsabilities but myself
> seem to be getting no where in my home state
> got some counseling and support (more to my surprise) from the few loved ones I have
> decided alright lets do this
> starting off solo or in a group
> want to wait a little less than a year
> save money, put up securly but where I can always get to it (account or some stuff)
> also into week two of surgery recovery (just a hernia (spelling?)
> min survival experiance however studying a bit on road and before I leave

I just wanted to know if theres any small advice you guys can give. Im willing to start this alone or in a group. Like if I have an opportunity to meet people and travel with what do I look for? Or anything simalar to that topic. Including ways to make money (ill hunt illegaly before I do any kindof prostitution). Finding food or freelance work.