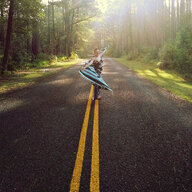 Joined

Dec 24, 2021
Messages

17
Reaction score

60
Life keeps happening and taking my savings. I heard a few on this forum, around 2018, talk about jobs hauling medical supplies and then the job gave them the van at the end of the gig. How do you get that sort of thing?

Are there jobs that give you cars at the end of your term or something? Or am I misunderstanding? Seems like most RVs/conversions/skoolies are 10k or more, not sure how I'll save up at $10/hr. I guess I'll just grit my teeth and stay rooted a few more months, try to make some quick cash at Kroger and roll out in 2023?

How did y'all get your cars? How long did it take/where did you get them/any tips? I saw 2 old threads on here but they weren't very useful. Feeling stuck. Maybe I should splurge on a good bike instead...