Hey y'all.
A couple weeks ago, I hit the road again after being evicted from my spot for quarantine. Figured I'd start a new picture/ story thread for this one.
First road photo of the tour with the new smiley.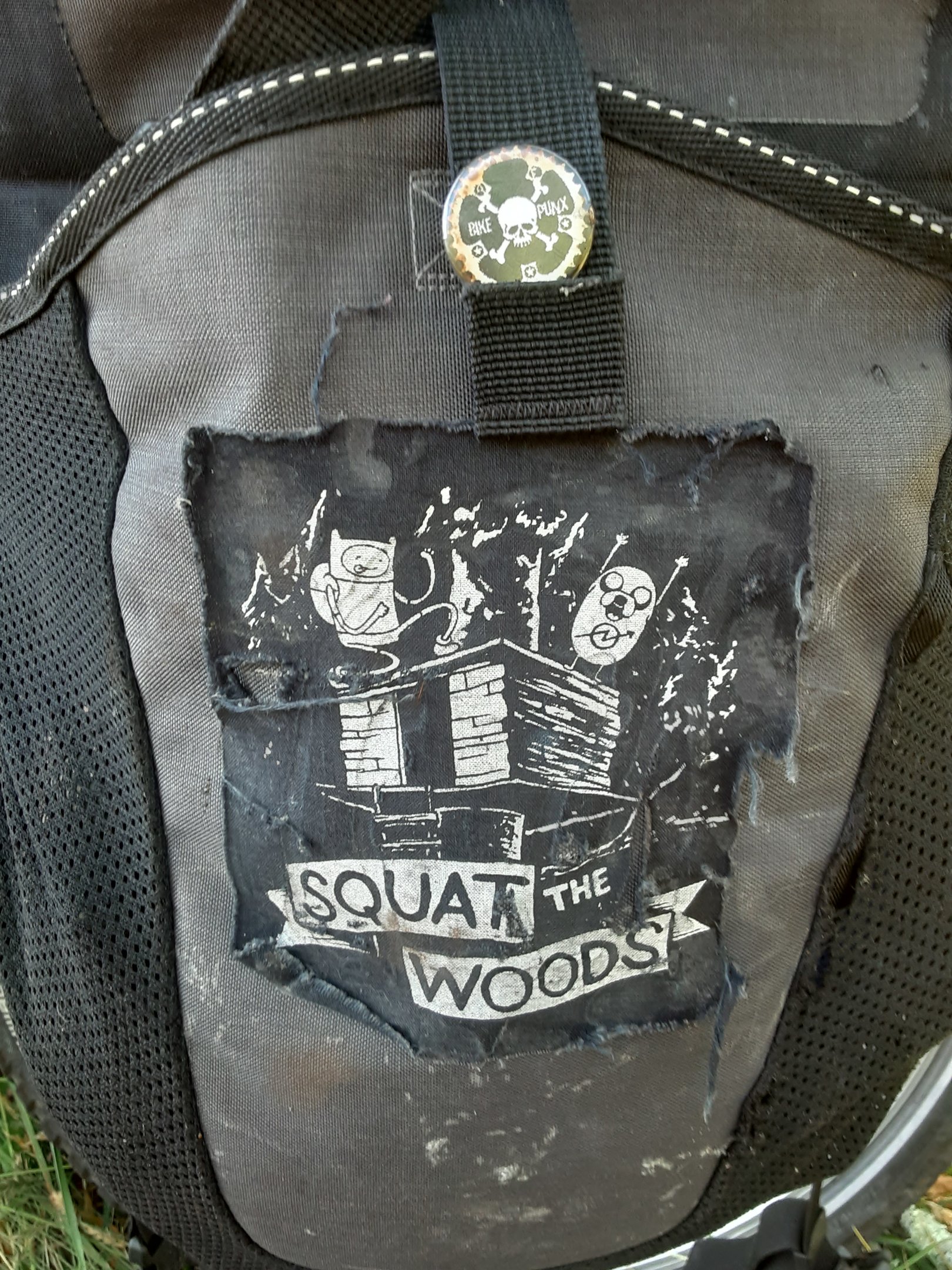 My panniers just gain more character.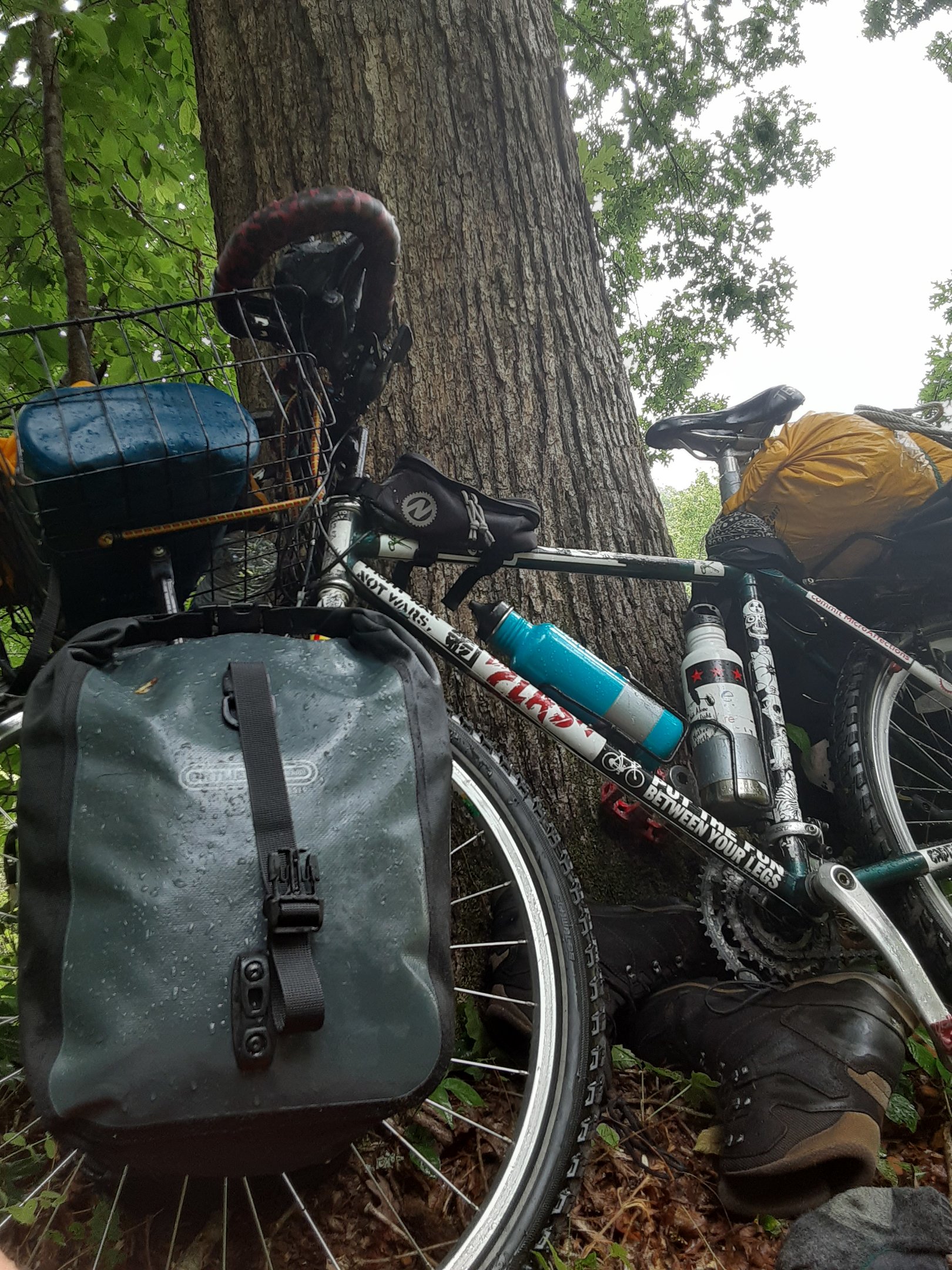 Laying in the rain on the Natchez Trace on a hot day.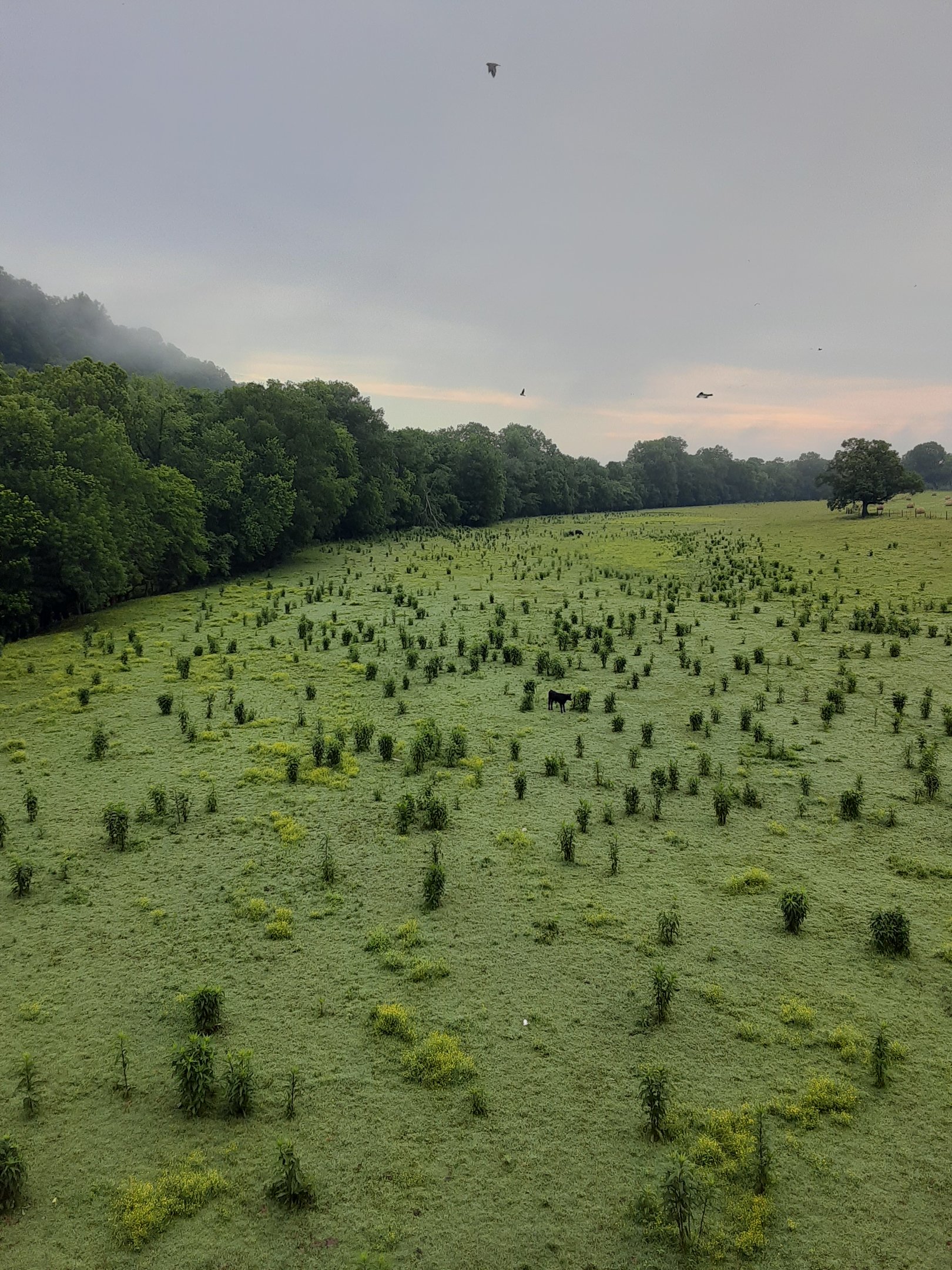 Amazing little view on the 50 miles of the Great Rivers South route I did.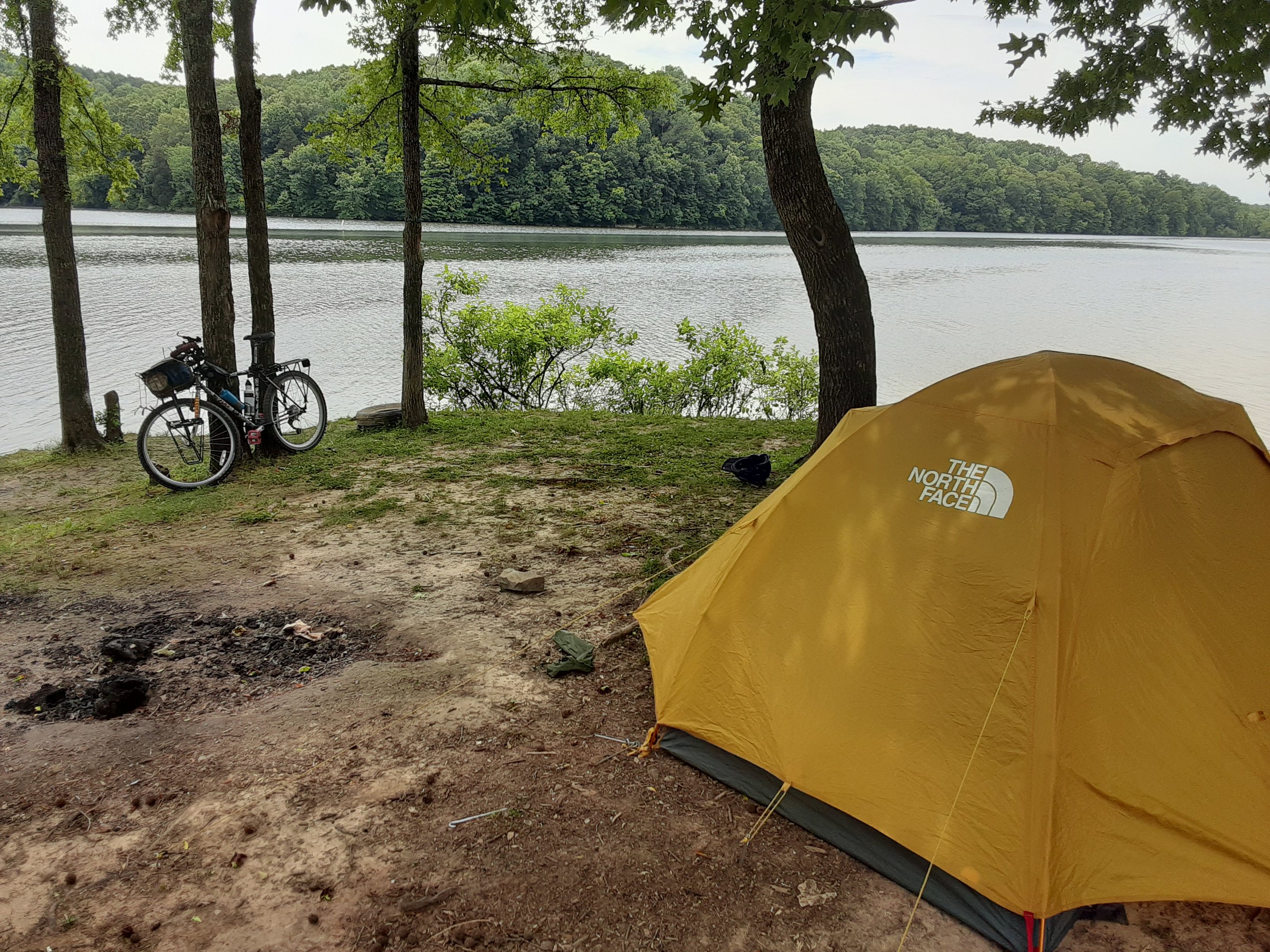 Great lakefront
camping
I stayed in at Land Between Lakes on the Tennessee side.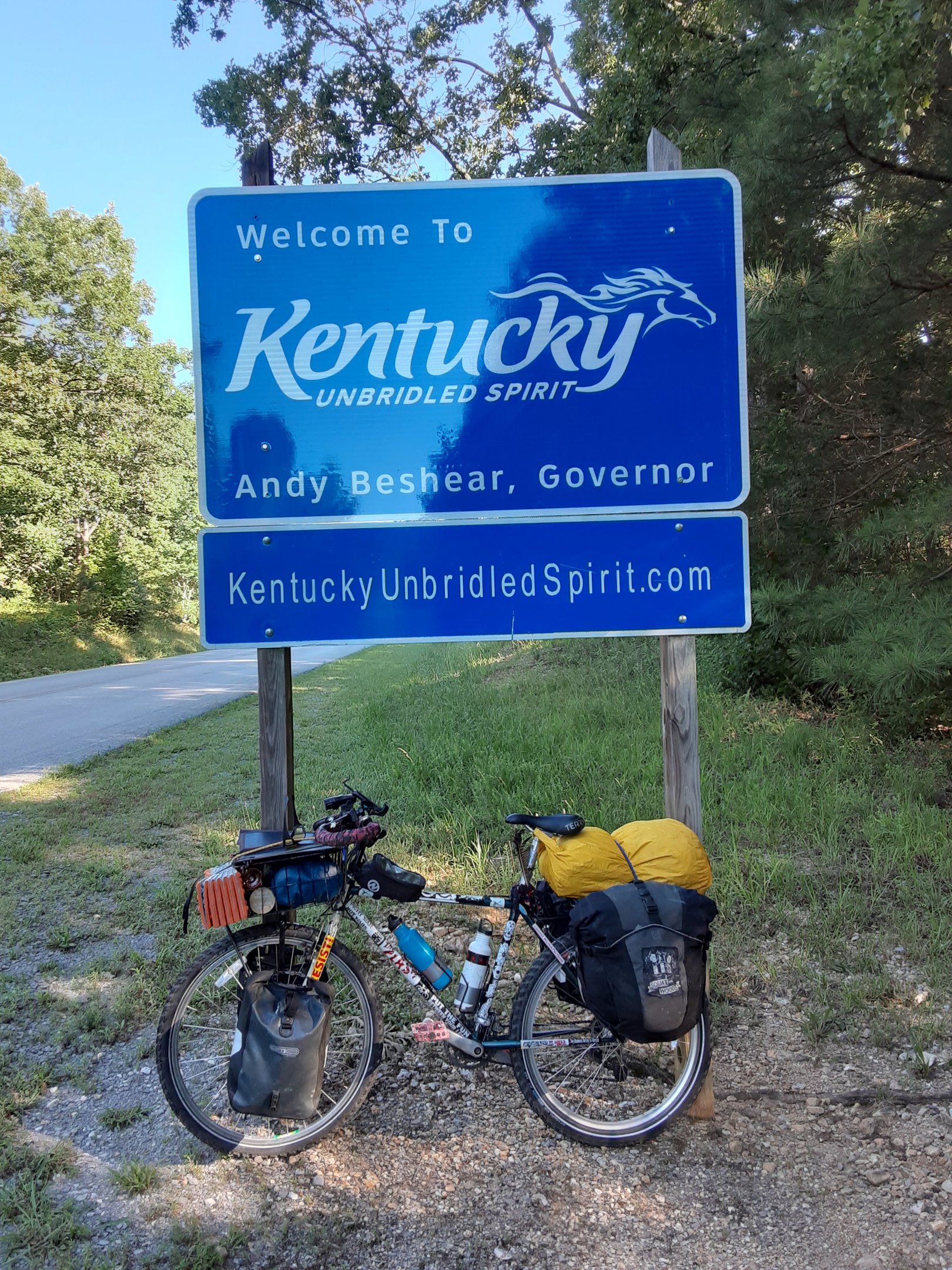 Mandatory state line crossing photo.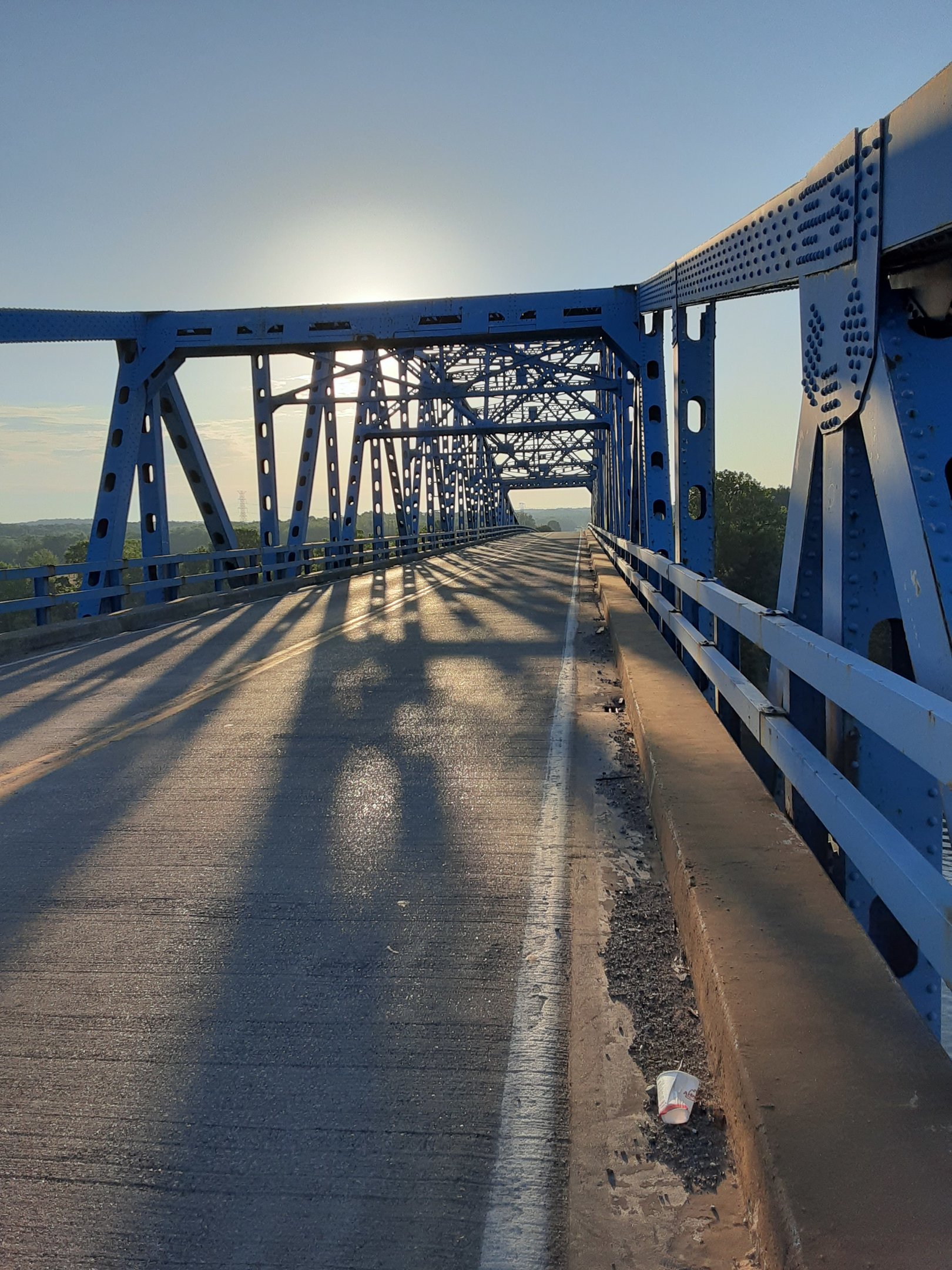 Got to love a good bridge shot in the morning.
Got to throw in a tent selfie or two.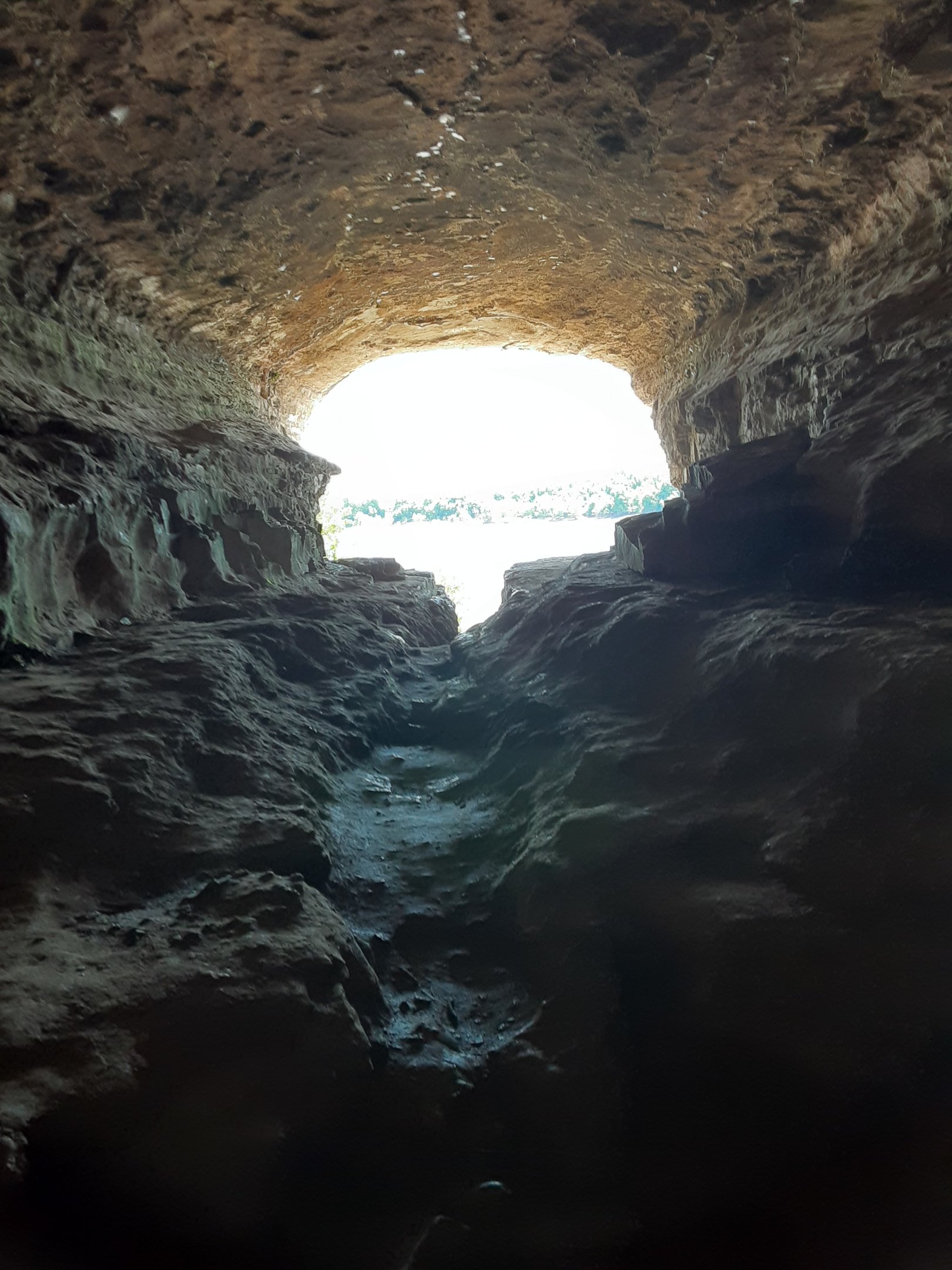 Old pirate murder cave at Cave In State Park.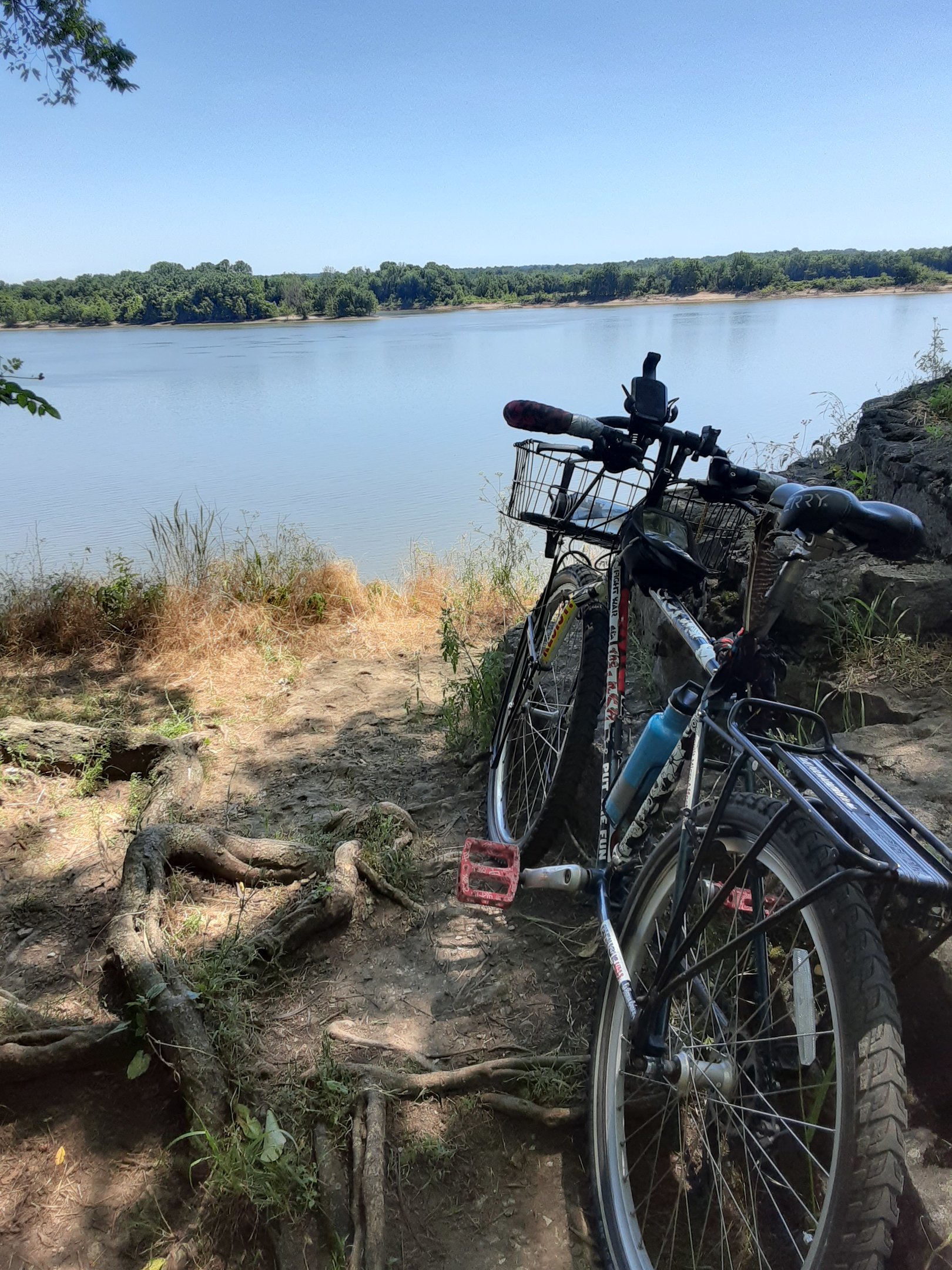 A date with the Ohio River for lunch.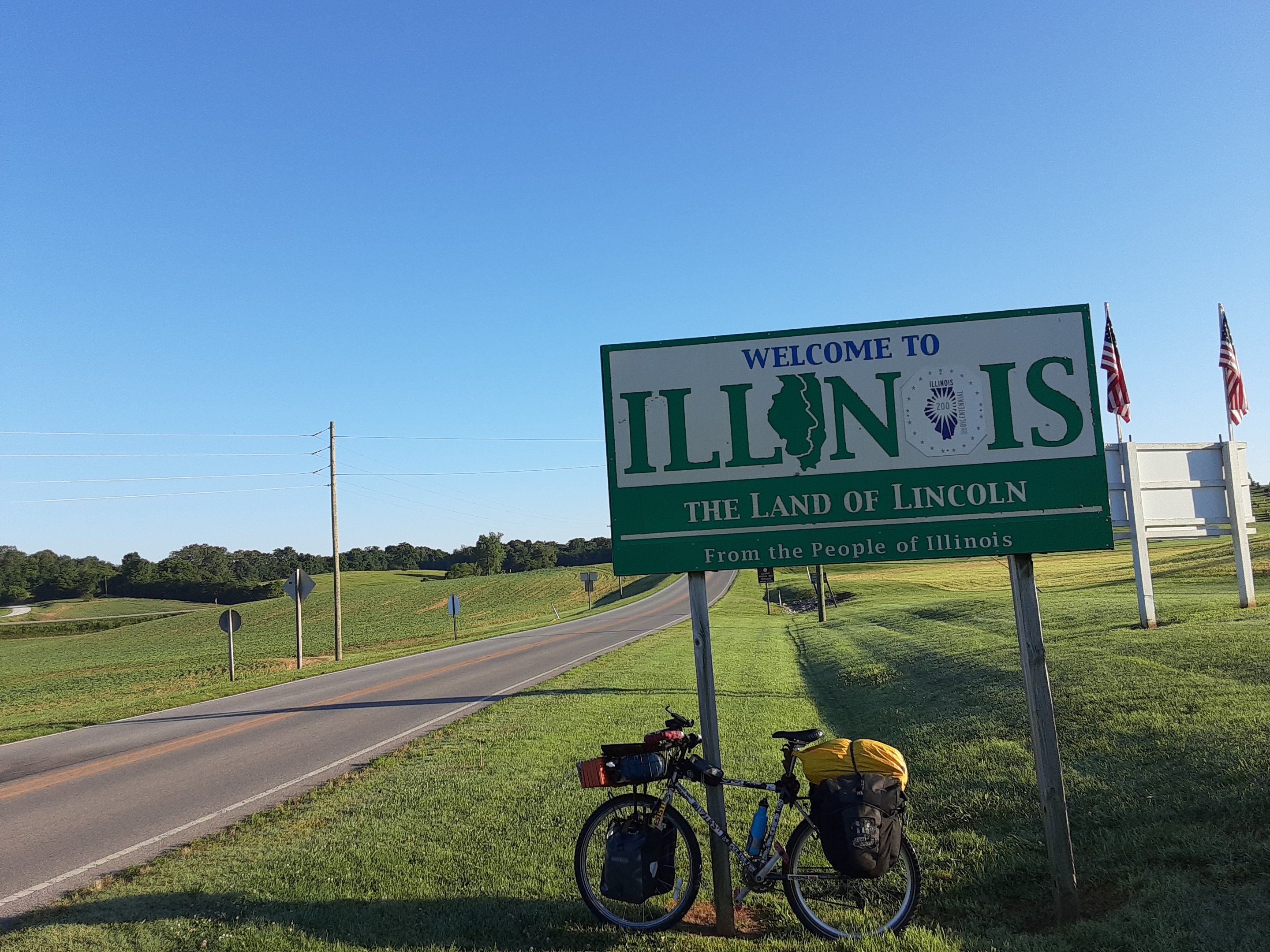 Third state of this trip so far.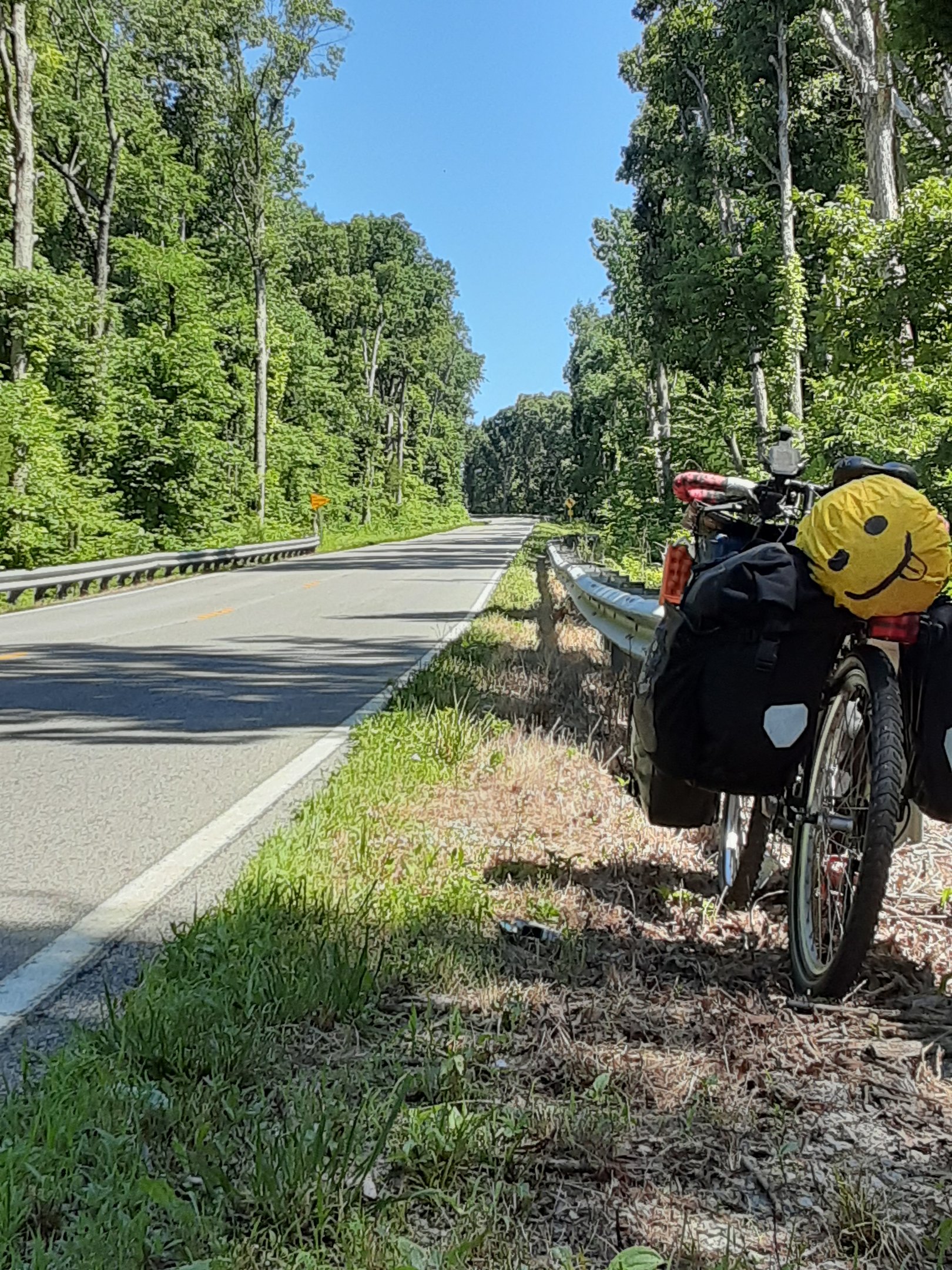 This hill really sucked and I walked up half of it.
In a sea of Confederate flags and Trump stickers, there's good people.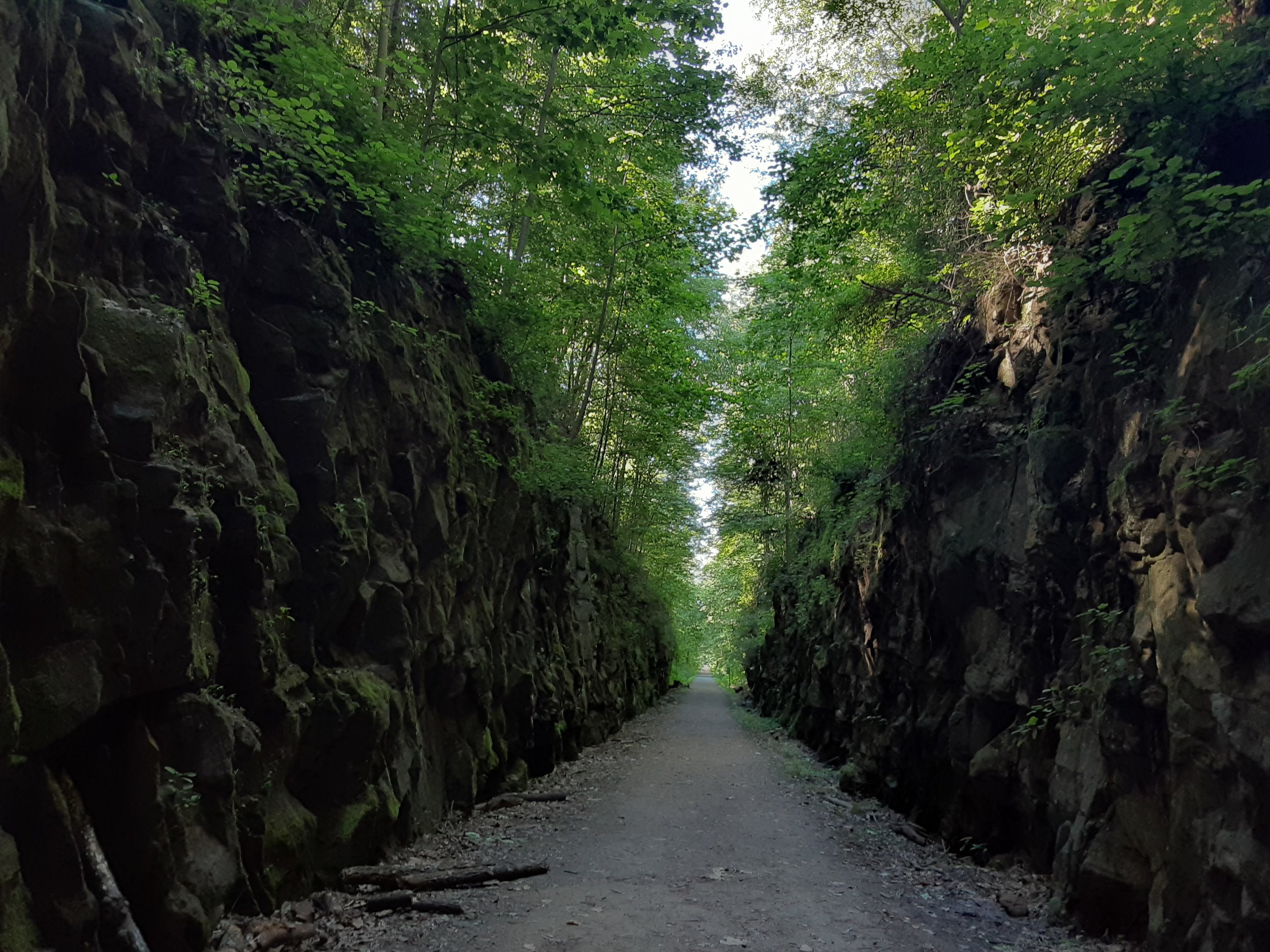 The TransAmerica Trail took me to the Tunnel Hill State Trail and I had to take a whole day to ride it.
The famous tunnel.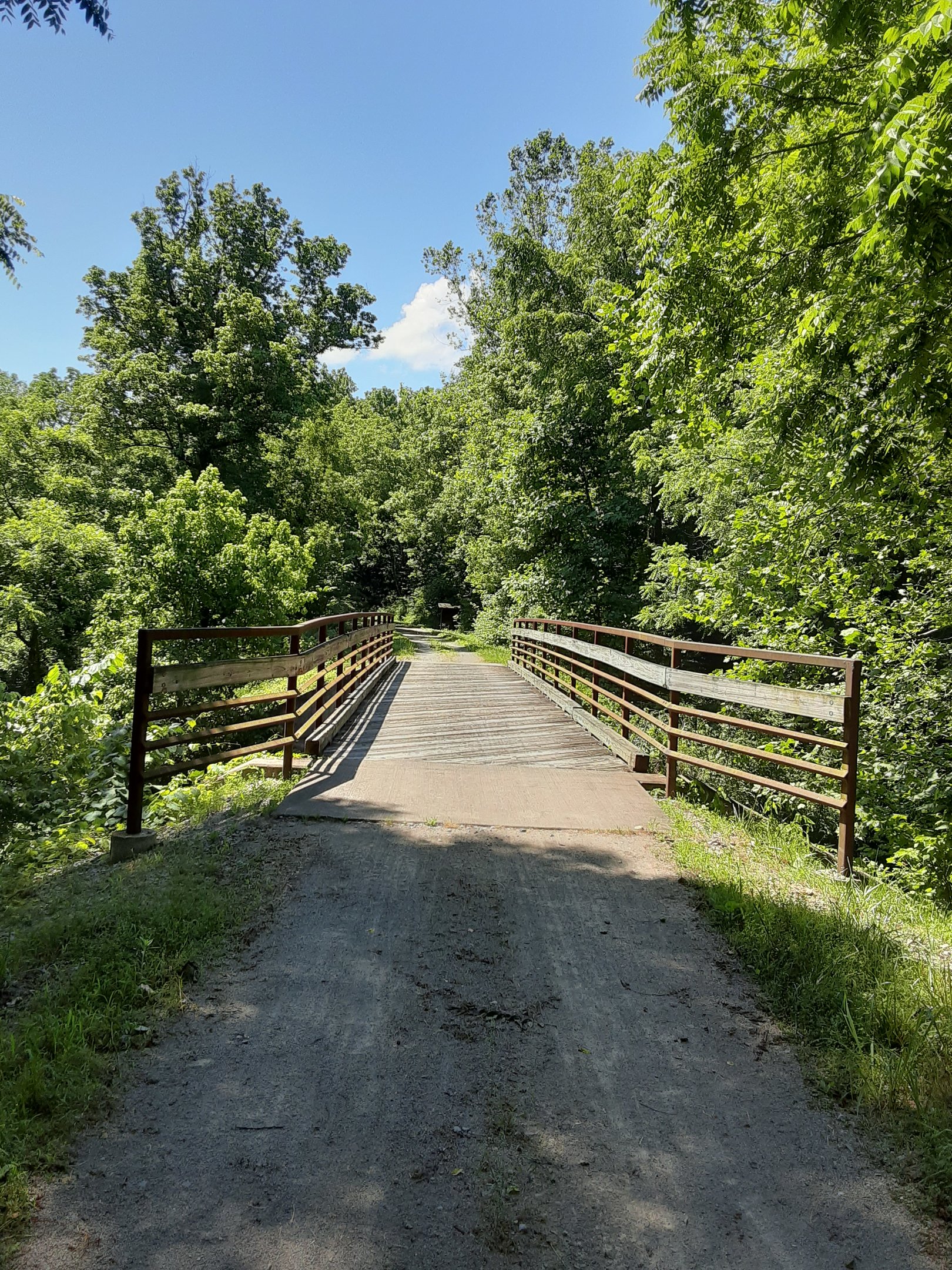 Bridge crossing on the Tunnel Hill State Trail.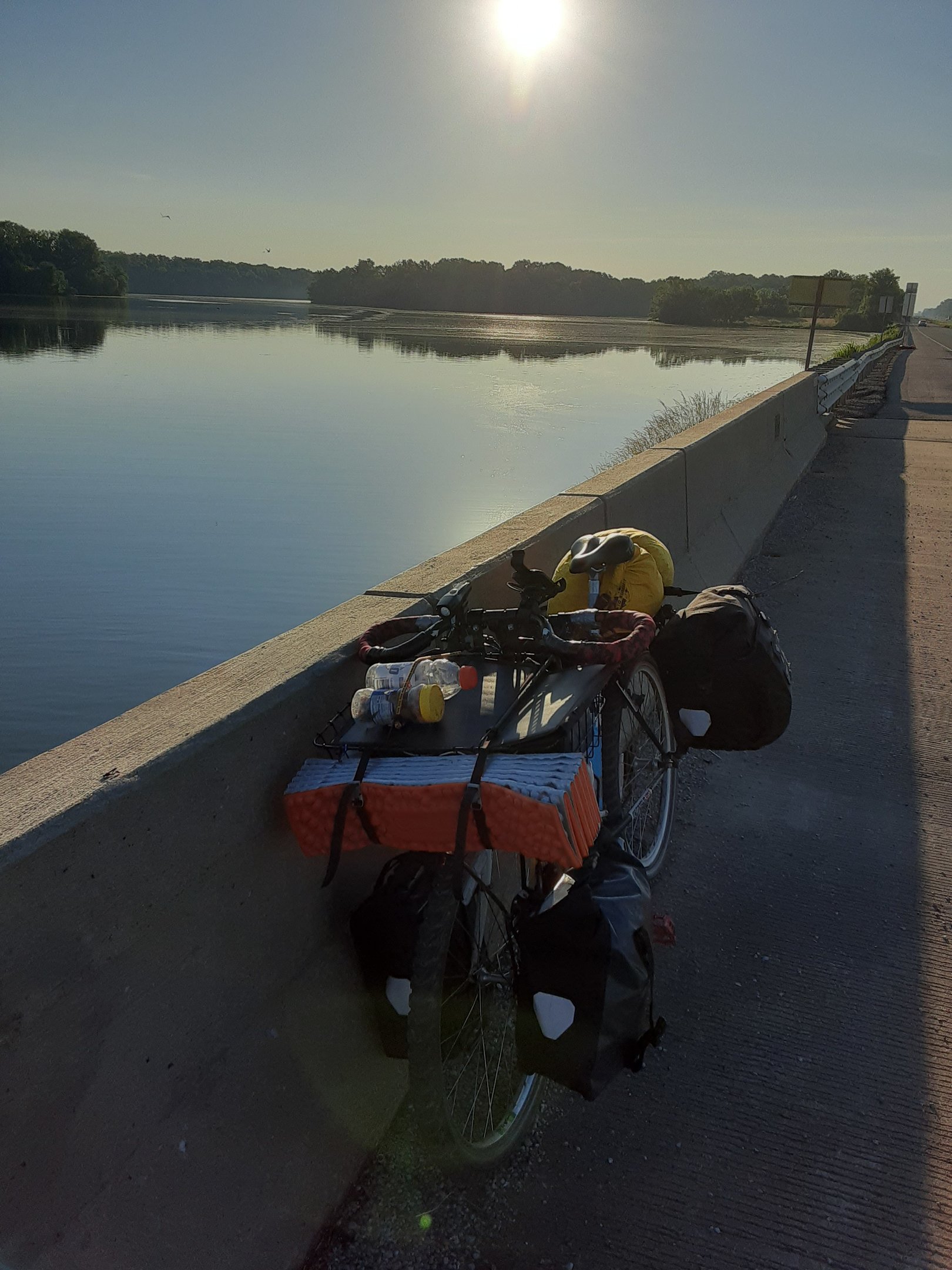 Crabtree Lake in the morning.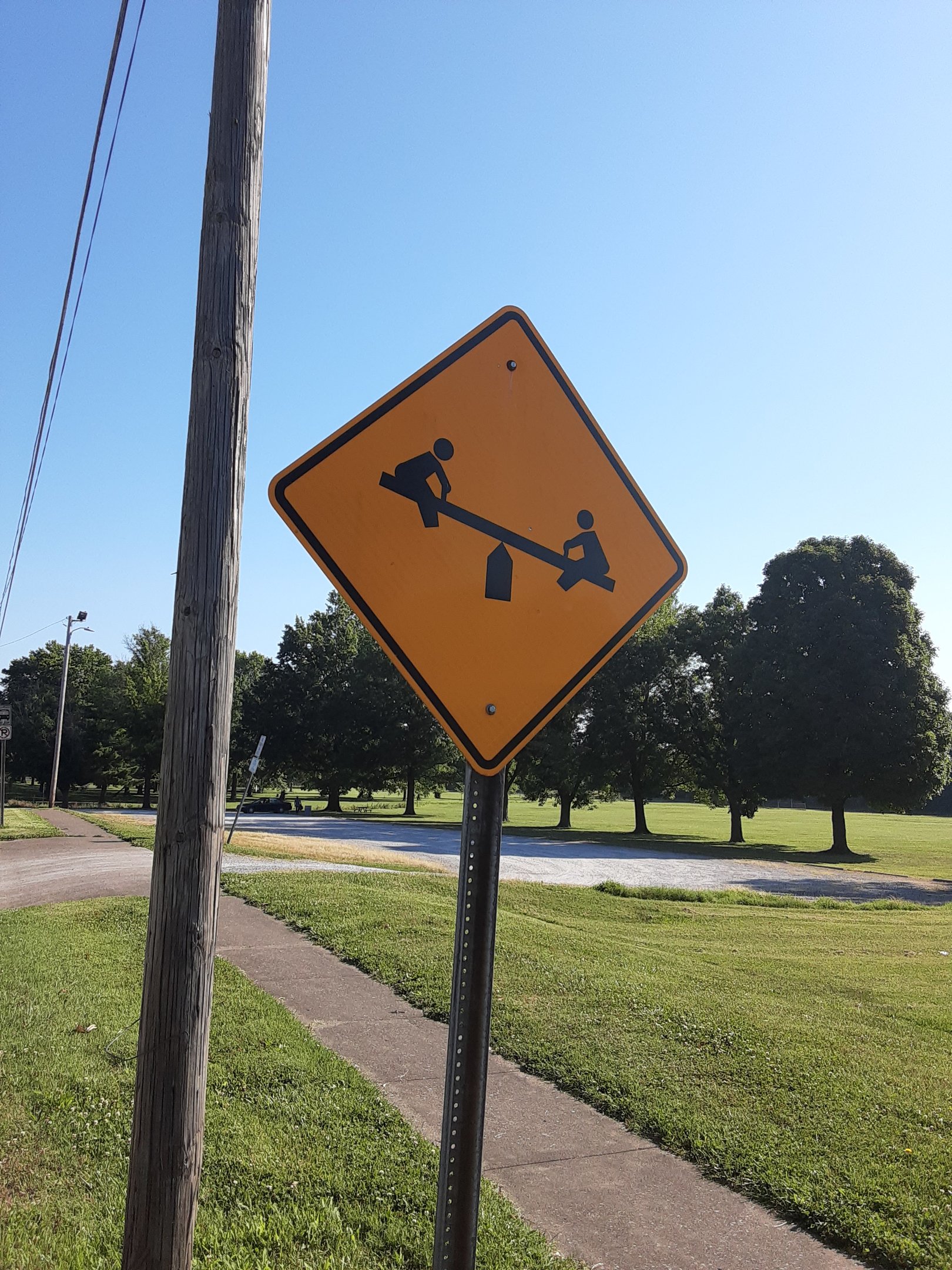 Pretty fun tour so far!
I've done a few hundred miles again, but I'm going real slow. Staying in a lot of state parks and doing small mileage days. This ride might be life for a good while and it's a global pandemic, so taking time is the focus. I'm hoping to get to Missouri and do the Katy Trail as a second famous rail Trail of this trip and then I'll likely head north to get away from humidity.
You can follow me as I go on
Instagram!
If you're housed up for the pandemic and want to donate to my journey:
Paypal.me/bikepunky
Patreon.com/bikepunky
I'll come back with more photos every couple weeks.