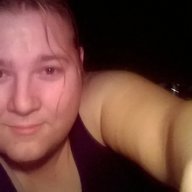 Joined

Apr 5, 2018
Messages

4
Location
I'm not really someone who spends a lot of time on forums or social media, but I'm bored and curious.
I used to pick up hitchhikers all the time, always found them to be pleasant people with interesting stories. I've been homeless a time or two in my life, but for the most part lived a rather sedentary lifestyle. I always envied tho with the courage and free spirit to go where the wind blows them.
I lived out of my car the last 3 years, did a bit of traveling when I could but mostly just worked a 9to5, made enough to keep my car and myself going. Then I lost my job, car got repoed, and been crashing at my brother's ever since.
I've had zero luck finding work, and though my brother assures me I'm not wearing out my welcome I feel restless. For the first time I'm considering joining the whole
train hopping
, hitchhiking crowd.
I haven't really made any decisions yet but I figured I'd say hi, maybe meet some people.