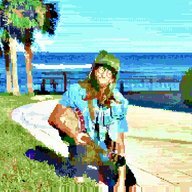 Joined

Feb 16, 2012
Messages

279
Age

27
Hometown
Website
I bought a decent cheap-o violin/fiddle for $20.
(I got it from a store called Bargain Hunt. They got like 30 stores across the southeast. If you find one I recommend see what random junk they have in-stock.).
It's one of the beginner ones, but its 4/4 size and pretty solid. it came with a case and everything.. i think its one of the types that often go for a little under $100.. enough of where I got it.
I have always been the type of person who can pick up any instrument and play it pretty well within a half hour. Not with these. I never as much as touched one before I got it.. I had a twenty and now I have a fiddle. It's honestly one of the hardest things I've tried to learn. I should really practice more with it, but these things are loud, and not knowing the proper methods of playing one yet ive annoyed people at 2 houses i hang out at... lol.
I will get the hang of it.. I just can't find people who will jam with me because they can't stand the sound it makes when I fuck up. I think the trick is going to be to find some good busking folkpunk bands on youtube and just crank up the volume.. If I can't find friends to jam with I always got technology at my side.
once i know what im doing maybe i'll carry it around and jam with some of you other travelin' musicians, but for now im sticking to carrying my little guitar everywhere i go(once i make it back to nyc to grab it).
TL;DR:
I got a fiddle. really hard to learn. friends suck so i'll jam with youtube and someday maybe you.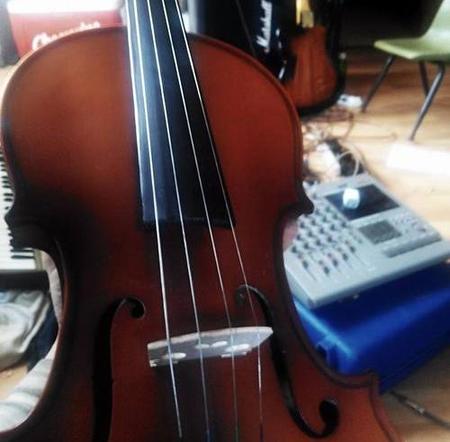 ^The sound of salted wounds^