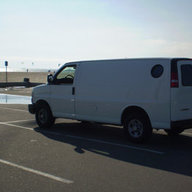 Joined

May 30, 2018
Messages

222
Location
I'm trying really hard to cut my friends slack during the apocalypse. It's been really difficult so it would help me to hear about your experiences.

For me, friends who insisted they would help me out in any way they could have not when I finally got the courage to ask for a little help. Without going into details, I have avoided asking anyone for anything that would be more than an inconvenience. Aquaitiances who I casually keep in touch with have really been supportive of my morale. Corona has turned my understanding of friendship and community on its head.

I'm really open to the idea that my expectations of humans are too high during these times and I try to keep that in mind. There's nothing urgent that I need and nothing catastrophic has happened to me yet, but I'm forced to conclude that I may need to adopt a mentality that I am alone in solving problems and moving forward.

Maybe this is too personal a subject but I'd appreciate any thoughts even if you want to message me in private. If you do, I will keep it private.

Stay safe.