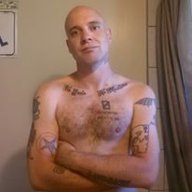 Joined

Nov 1, 2015
Messages

3
Location
This is one hell of a long shot but if I have any hopes of getting in touch with them, this is my best chance.
Venice Beach, California - October 28th, 2007
I had just celebrated my 22nd birthday with my first night on the streets. I gave Holly the nickname Drunky McDrunkerson. We serenaded the tourists with our drunken, tone deaf rendition of Steak for Chicken while Sonny played her guitar. We jumped a muni to SLO and caught out to Oakland. Raged it up in SF for a week or so. We laughed our asses off when we saw those FTRA wannabes had gotten the shit righteously kicked out of them for trying to rape Holly. Got annoyed by the oogles and left with some hippie chick named Star and some other hippie chick whose name I can't remember. Sacramento sucked, why the fuck did we go there? We got kicked off a train just outside of Fairfield, the owner of that Vietnamese restaurant invited us all in and we got free food. For various reasons along the way we ended up going are separate ways. No animosity, just conflicting plans and aspirations pushing us towards opposite ends of the country.
This is us at around 2:07
do you know any of them, are you any of them? Would be great to know you guys are still alive and kickin' and what you have been up to. Still traveling? Wanna meet up somewhere and go for round 2?