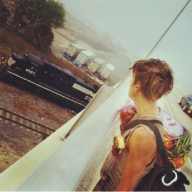 Joined

Jan 19, 2015
Messages

7
Location
I am new here and was just reading while lurking when I saw a post about a DIY heater that reminded me of a different heater I know of. Since it's cold weather season I thought I'd post to share before I forget.

All you need is a 2-piece terracotta flower pot in the size of your choice and a candle or other flame of proportional size. Place a candle on the saucer piece of the pot. Then turn the pot upside down so that the small water hole is sticking up and place it over the flame on the saucer. The candle will heat the pot with the smoke going out the water hole and the saucer will catch all the wax and help make sure you don't make a (potentially deadly) mess. Just make sure that the area around it is clear of anything that could catch fire or be hazardous.

I have used this since childhood in all sorts of situations when I've been without power or adequate heat. Power outages, car trouble, winter weather, camping, etc.