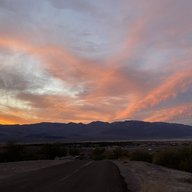 Joined

Dec 22, 2020
Messages

3
Reaction score

8
Location
Hiya everyone! I've been lurking for a few days and finally stopped procrastinating and got around to posting an intro. I'm super new to this, so bear with me!
I'm a 16 year old high school kid from SoCal who has been dreaming of
train hopping
,
hitchhiking
, and living a nomadic lifestyle for as long as I've known it was possibility. I'm dying to leave my ultra-conservative hometown and travel the world. I've considered running away a few times due to not-so-great conditions at home, but I've only gotten as far as planning how I would sneak out in the middle of the night. And after researching a bit and planning, I realized I'd probably be better off sticking it out until I'm 18 as I'm not in any physical danger, and I don't want to screw anyone over that I might happen to meet along the way. I just recently got "The Anarchist's Guide to Travel" from here and I'm super excited to learn more about the traveling community and culture I've been longing to be a part of for so long, and hopefully contribute something in return!
My best friend and I even have the dream of converting an old school bus into a "Traveling Free Store" (as we call it) as soon as we graduate and pull together the money. I love punk music/music in general, which I know sounds generic as fuck, but it's a big part of how I discovered anarchism and leftist politics as a whole, and why I want to travel. I have no clue what I want to do with my life, but what I do know (and have known for a long time) is I don't want to work myself half to death for most of my life in a job I probably won't like, only to retire and die. I want to see the world and live off of as little as I can while doing it.
Anyway, super cool to meet you all and join this community, and I hope to learn a lot more!
Last edited: