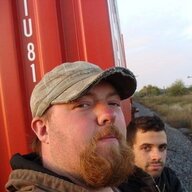 Bad Order Hoghead
Staff member
Moderator
Joined

Dec 26, 2010
Messages

1,993
Reaction score

4,576
Location
Website
So I've been housed up about 3 years at the same place and my mental health has plummeted, especially over the last 10 months or so. I've wanted to travel again for a very long time but I ended up getting a large dog back in 2015 and while I was able to rubber tramp with her once across the country about 4 years ago, she developed some weird condition where large structures on the sides of the road freak her out when we pass them at high speeds. So rubber tramping hasn't been an option, not to mention my transmission is blown anyways. She's too much of a mall cop to take on trains, she'll rat me out barking at noises in yards when I'm trying to be sneaky. Plus I just don't want to bring a creature with extremely sensitive hearing onto a train with squealing wheels.
I was going to try and ride this out here at the house I'm at for the rest of her life(she's 8 years old) but things have just gotten too stupid around here with the nature of this house. I'm a house manager of three transitional homes of 22 total people. The owner pays me 100 dollars a month and gives me free rent(about tree fiddy, my room is a dingy garage). He expects way too much from me for so little pay. I've been putting up with his bullshit because my dog has a huge yard here but he's become so delusional about how much time and energy I have to put into this job and any talk of deserving more pay is shot down. To add insult to injury he actually had the gumption to tell me he needs more out of me the other day, so I decided right then that it's time to go.
I feel terrible removing my dog from this place, she loves running after the ball and this yard is perfect for her but it no longer makes sense for me to stay in a place where I'm miserable just because the yard is big. North America is an even bigger yard for her, and she has old friends to visit and new friends to make out there, as do I. That was a pretty long detour from my question but I'm a longwinded MFer so that's just how my posts usually go. Anyway, I'm mainly looking for advice in terms of traveling long distances on a bike with a big dog. She's about 90 pounds, 3/4 GS 1/4 pit. What I'd like to do is build a platform on the front end of the bike similar to this;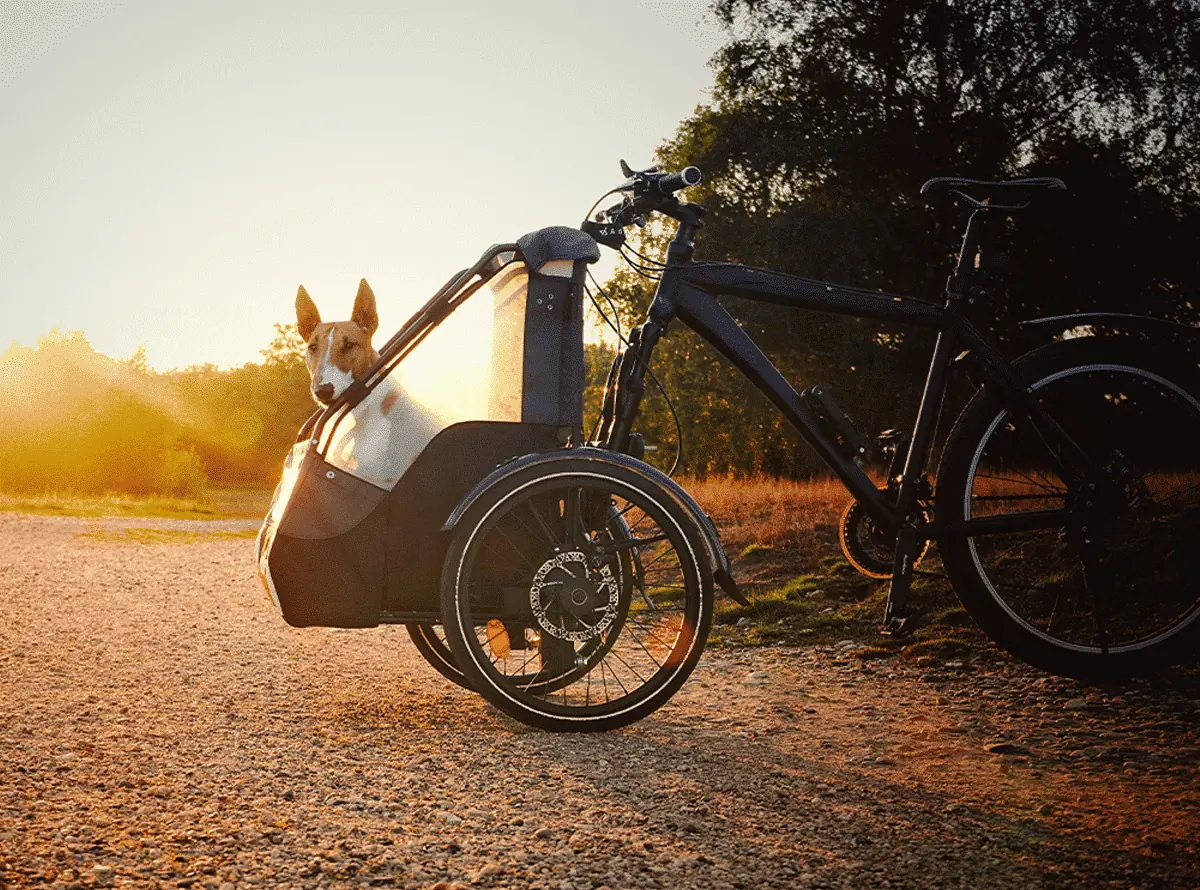 for her and then use a rack and panniers on the back for gear. It would probably be easier to put her in a dog trailer on the back but I want to see her and her be able to look back and see me, so the front seems better.
Is there any sort of weight distribution issues having that much weight up in the front? Or any other issues I might not be realizing? Both in terms of where I'm trying to place her and also just in general any tips or advice on traveling on a bike with a large dog would be greatly appreciated.