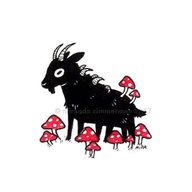 Joined

Jun 28, 2020
Messages

2
Reaction score

4
Homebase
Hi! I'm M! I'm 20 and from WI. I'm totally new to wandering, but it's something I've wanted to do legit my entire life, so you've gotta start somewhere, right? So far my favorite modes of travel are def by car and train, but I'm totally open to whatever tbh. My fav music genre is (obviously) folk punk, and a hobby of mine is writing music that I'll probably never post anywhere. I also love divination like tea leaf readings and tarot cards. But other than that I'm a tattoo apprentice, so I do art like all the time.
also, I'm a cancer, ENTP, and type 4 on enneagram if ur into that type of stuff.
But yeah, I love making new friends so if you wanna chat hmu!!!