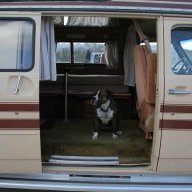 Joined

Apr 6, 2012
Messages

548
As bizarre as it sounds, I guess it really shouldn't be a surprise. We have covered numerous stories of how the government has been chipping away at the rights of land. From

survival gardens being seized

to the land owners in California who are being

forced back on to the grid

, people's rights as land owners are being shredded by local, state and federal governments.

In the latest abuse of power, a man in Oregon has been

sentenced

to 30 days in jail and ordered to pay a $1,500 fine for collecting rainwater on his own land. Gary Harrington was convicted of nine misdemeanor crimes for filling his three man-made reservoirs with rainwater and snow runoff. The state of Oregon claims the water that fell from the sky, is owned by them and the Medford Water Commission.
http://offgridsurvival.com/rainwaterillegal/
Why what more liberty could you ask for? You get to own rainwater... What a gloriously free country! Unlike those dumbass Marxists who think no one should own any. It is my constitutional right to own rain, goddamnit!! This ain't the Socialists States of America. Rain ain't "for the common man." Don't tread on me. Give me liberty or give me death, etc....