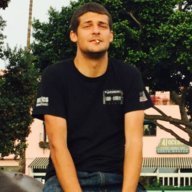 Joined

Oct 24, 2015
Messages

8
Location
Just wondering if anyone else has had this issue. I've been traveling for about a year (just a regular homebum for a year before that), and this is my first time back in my hometown area since those two years started. Now that I'm here I've found I've missed out on a plethora of movie, TV shows, video games and current events. Not that I care about that stuff too much but it's just very disconcerting. More so than that it's just...all my stories now, my experiences, my concerns, are about traveling. Hopouts, trains, hitching, whereabouts of old road dogs, kids I've met, cities I've tramped in.

My family is understanding and nice but I can tell they're kind of confused and disinterested in the whole thing. My old friends on the other hand have reactions running the gamut from why-are-you-voluntarily-being-a-filthy-bum to that's-cool-I-guess. It's frustrating too because I really haven't made enough close friends on the road to be talking to anyone on Facebook very regularly, or they just don't have Internet access frequently enough.

I dunno, guess I just wanted to vent. Honestly this forum has been a godsend while I wait til Nov. 18th to leave. Reading old traveling stories, talking to you guys, gives me some semblance of being on the road and a part of the community. I thought I would enjoy a month of guaranteed food, a bed, TV, video games, but honestly I was tired of it a week after getting here and really miss just sleeping outdoors, being a crazy hobo and running into random kids and homebums.

Much love to you dudes.