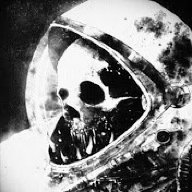 Joined

Feb 21, 2014
Messages

176
Reaction score

243
Location
Da fuq? Ran into this article on gawker. FBI ran an op called "project thunder" that targeted Crusties, and animal liberation peoples.
http://gawker.com/5892639/how-the-f...market-under-the-guise-of-combating-terrorism
Here is a tidbit:
A
2003 inspector general audit
of the bureau's intelligence gathering and sharing capabilities took note of the increasing emphasis on domestic counterterrorism investigations aimed at "criminal activities associated with animal rights, environmental, and anti-abortion extremists, as well as by certain social protestors" as opposed to, you know, al Qaeda. The report diplomatically suggested that the FBI's counterterror resources should be reserved for combating actual terrorism: "To the extent that the FBI seeks to maximize its counterterrorism resources to deal with radical Islamic fundamentalist terrorism, WMD, and domestic groups or individuals that may seek mass casualties, we believe that FBI management should consider the benefit of transferring responsibility for criminal activity by social activists to the FBI's Criminal Investigative Division."
The bureau obviously didn't listen. It should be noted that the 11 people eventually indicted in Operation Backfire actually had committed serious crimes worthy of federal investigations. Though the documents are heavily redacted, it appears from context that at the very least one of them—Chelsea Dawn Gerlach, who participated in the Vail arson—was a target of Seizing Thunder.