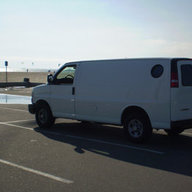 Joined

May 30, 2018
Messages

280
Reaction score

759
Location
I've been thinking about the end of the eviction moratorium and what it means for the future of housing. Generally, I think it's going to crush small landlords. Banks or big corps will buy up their property and there's going to be a lot of housing not lived in. There will probably be some FEMA-style response to the homelessness. I've found myself a place to stay for a few months in Central California, but by winter I'll have to be moving on when things will likely be bad because of this combined with Delta Echo Foxtrot variants.

Do any of you have a "plan" for this? Are you speculating on anything?

This could probably be classified as anarchism & politics or squatting, but I didn't want to miss out on folks thoughts related to this monumental crisis.