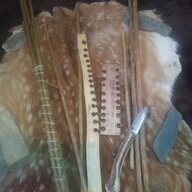 Joined

Aug 14, 2017
Messages

109
Location
I'm really good at putting on a show of who I am for people. Part is from hitchhiking and lying all the time to anyone picking me up (don't know why I do that but I do) part is my mom is intensely social so I have that gene, sort of.

I can fake being philosophical and religious because I used to be, I can fit in with really angry mean people because I'm an outcast, but when I'm not trying to put on a show and work my way into a group I alienate myself from most people around me. Or the more I open up to people the less they understand me/agree with me and my emotions (especially women).

So I'm not good at being myself because I don't fully know who I am. But no matter where I am, 99% of the time I feel little to no connection to who or what I'm connecting with

Last winter was a terrible emotional/mental ride that combined a manipulative woman, very big emotionality over the Earth and it's destruction, and a lack of purpose in life, and after all that I don't feel much at all about those issues. That's partway good but also probably bad - acceptance of a lonely future is good but I've found myself almost instantly alienating women a lot of the time which is bad, not caring about the planet isn't exactly good, but the only other option is infinite anger and sadness and I'm not doing that again.

This is maybe too confusing to follow, maybe not, but anyone with any thoughts or comments, I want to hear what this makes you think.