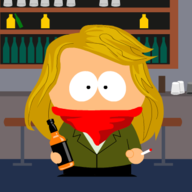 Joined

Jul 5, 2017
Messages

15
Location
Hey,
I may have posted this in the wrong place, if i have, please correct me, and i'll move it. Posting it here because currently i'm settled into a home, and feel i cannot get out because of my current situation which i'll address below.

I've recently managed to start transitioning with the use of HRT meds, but due to the prescription needing an address and the place that does the meetings needing an address to send letters to i feel like i've been locked into where i'm currently living with no means of being able to travel.

Does anyone have any suggestions, mainly for picking up the prescription letters and getting them to me, i'm sure that the people i need to meet up with every now and then can be organised over the phone to do.

Really wanting to get out there, and being stuck here is absolutely driving me insane.

Again, sorry if posted inside of the wrong part of the forums.