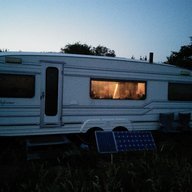 Joined

Oct 24, 2015
Messages

465
Location
well me people I been reading some pretty depressing books about the evils of Google / Facebook and big data in general - i'm referring to the huge amounts of online information that we all generate : this gets collated, aggregated and used in all kinds of ways that most people don't have a clue about.... targeted advertising may be irritating but its the way that data is shared with potential employers, law enforcement and vehicle insurance companies that really made me take notice... hows my frequent viewing of websites dedicated to drugs gonna look to these muthafuckers ? and all the other 'dodgy' websites i visit ?

so what i'm asking you technical minded STP members is what kind of strategy can we adopt to avoid leaving this trail of sensitive data every time we use the internet ? i'm aware of the TOR browser, TAILS amnesiac operating system, but is this really enough ?

I know this subject is not directly related to travelling but it certainly relates to the freedom that we all seem to cherish so much....

i'll leave you with a quote from Mark Zuckerberg - "privacy is not the new norm"