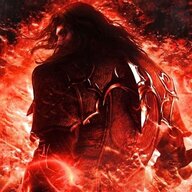 Joined

Apr 6, 2013
Messages

2,408
Reaction score

4,232
Homebase
Website
If I knew when I read Brave New World and 1984 in HS that they would come true... sheeet...
Now I feel like Yossarian from Catch22, might be only way out is to grab a paddle and row.
https://www.telegraph.co.uk/news/2018/04/30/mind-reading-tech-used-monitor-chinese-workers-emotions/
"
Workers in China are being hooked up with brain-reading devices that feed information about their moods to their employers, raising concerns about the privacy of people's most basic emotions.

Electronic sensors that fit into hats and helmets are being used in China on an "unprecedented" scale to read employees' emotions, the South China Morning Post reports, in what firms say is part of a drive to increase efficiency and productivity,

But the efforts to tap into the data is sparking concerns that powerful companies are reading the minds of their employees, with one Chinese psychology professor warning that the systems could represent a "whole new level" of privacy abuse."