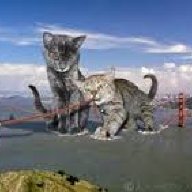 Joined

Dec 9, 2016
Messages

2
The way to kill lice is to soak your hair in cooking oil- olive, vegetable, canola, but I hear citronella, tea tree will work better. Work the oil scalp to tip and all lice dead in 45 minutes. If you leave the oil in the eggs will hatch into the oil- dying instantly. Helps to have a shower cap. Don't support a hg farben /Monsanto style corporation. And those chemicals are awful.
I have dreadlocks to my ass, and vegetable oil works everytime.
Apparently dr. Bronners works also because it's made from oil.
I learned this searching the Internet for natural cures for lice. This method works for nearly anything...