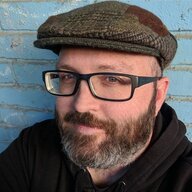 Permanent Wanderer
Staff member
Admin
Joined

Aug 4, 2006
Messages

10,043
Reaction score

23,703
Homebase
Website
Hey folks, I know it's been a long time since I've announced any updates to StP. I've been pretty quiet overall, mostly just due to being in deep consideration of what to do next, not just with StP but my personal life in general. I have to admit I've been in a bit of a slump in regards to StP over the last six months or so. I wasn't quite sure what to do with it, if anything.
I also suffered a bit of a set back in my personal travel plans. After setting out to wander around the country, living in a prius (again) I quickly found out that just wasn't going to cut it for me anymore. I'm about to turn 42 this month and I just need some more space. So, I've returned to Austin, TX once again (hopefully for the last time) to not cut any corners this time and get a true van/bus with adequate space for me to live and travel in.
So, that leaves me with an abundance of time to address some things with the StP website, and the community itself. I've finally come out of my slump and decided that the website needs a bit of a reboot to stay relevant in a world that is moving away from message boards to social media.
Don't worry though, we're not giving up on this format entirely, just making some changes, and adding a boatload of new features that are going to take some explaining. I'm also going to create some YouTube videos explaining all the new features and how they work.
The majority of this is going to revolve around some new navigation features; a lot of you will recognize some of these from popular social media websites like Reddit. Mainly, we're going to be implementing a voting system on threads and replies, to bring the most relevant/useful content towards to the top of the page.
I am also adding a LOT of new filters to the forums to let users sort threads by most popular, 'hot' (threads with most new posts in x amount of hours), latest, etc. The default view will remain the traditional sorting method of chronological, unless noted otherwise in a sticky thread.
I also have turned on the ability to create different kinds of content, such as question threads (where everyone can vote on the best answer to the question) and suggestion threads (such as this one!) where folks can vote on the best suggestions. This should hopefully help people find the information they need quickly and also allow the community to dictate the direction of what gets done here both online and in real life by voting for the suggestions they like the most.
There will be (as always with these updates) big advances in navigation on mobile devices. Almost 70% of users on StP are viewing it on mobile devices. That's an extremely high ratio I can't ignore, so look forward to a lot of navigational updates that will make things much easier to locate, and much easier to post pics/videos in the future in a somewhat instagram-ish style.
I have more vague plans in the future to add things like an articles/blog section, an actual full-fledged wiki (using mediawiki and a mediawiki/xenforo integration that will cost just under $300), a completely re-writen from scratch help section (explaining how to use everything on the website), an achievements/trophy system, real life traveler scavenger hunts, gear giveaways to people in need, and other things that will just have to wait until after the website stuff gets done.
Click here
to get notified of these updates when they happen.
Some things are going to be dropped though; I'm no longer interested in supporting the den of the banned section, for example. There's just not enough people being banned to justify the expense to my personal time, and the drama involved.
Also, I'm looking for volunteers to help me move threads out of the
General Banter
section into their appropriate forum sections, after which, that section will be closed as well. This is being done because I'm tired of people being lazy and abusing that section to post things that just could have easily gone into another section with a little bit of thought; for example, posting a travel story to the general banter section because "you didn't know where else to put it" when there's a travel story section at the top of the page. If folks are going to do that, then they might as well just not have a general banter section and put the thread wherever they think is best and a mod will have to move it anyways.
The best of section; I'm not sure what to do with this yet. I don't have a lot of time to curate this list, but I also don't want to see it go away either. It's possible that this page might be removed from the main navigation at the top of the page (gotta make room for other things, like the wiki) and added to a sub-navigation link under the forums tab. This will essentially link to a search for any thread with the 'featured' thread prefix, so myself and mods can just tag threads we think are worth checking out with that intead of having to go through a whole convoluted process for featuring content we don't want to see get buried under other things.
Speaking of which, I am looking for mods to help edit/move/report threads. If you're interested in helping out, please send me a message.
Okay! That's all I can think of right now. If you want to get a sneak peek at the new website design, you can do so by clicking here:
The majority of the website will likely look the same, but hopefully you'll notice some quality of life changes that make it easier to get around. Please keep in mind I just started working on this about 48 hours ago, and it is very much a work in progress that will take a few weeks to finish. Let me know if you notice anything not working as expected though!
small side note, does anyone use the 'members' page here?
https://squattheplanet.com/members/
I'm considering moving it to a sub-menu to make room for other things, so it wouldn't go away entirely, but would maybe take an extra step to find.
Please vote up or down on this idea by clicking the up/down arrows to the right (desktop) or below this post (mobile).
Last edited: