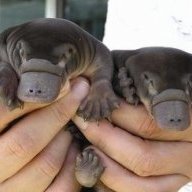 Joined

Sep 11, 2013
Messages

9
Location
Just arrived in Wellington a few days ago and thought I'll write down some things about my time here since there isn't that much info about that place on this page. And happy to get tips and infos about where to go and what to do.

Wellington airport is quite nice, has good wifi and hot showers, slept there for several hours in the main hall and noone bothered me.
To get to Wellington from airport one can hitch I guess, it was dark by the time I left the airport so I just walked a bit to a bus stop on 'Hobart street' (around 10 min walk) and took a bus for 3.50 NZD into town. There is also a bus straight from airport for I think 9 dollars.
Wellington is superwindy and rainy and cold at the moment therefore I haven't really explored the city much besides the museum which is free entry and definitely worth a visit.
If you need to exchange money I found that travelmoney.co.nz gave me the best rates, they have a best exchange rate policie, you have to be prepared though and look up the rates of other banks beforehand.
There is an anarchist book and zine shop called the freedom shop that is combined with an op shop run by an animal sanctuary.
That's all I know so far.