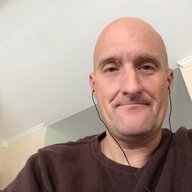 Joined

Dec 15, 2020
Messages

23
Reaction score

17
Age

47
Homebase
My username pretty much says it all, lol.
I have a rather serious case (lifelong, I'm afraid) of Wanderlust and fernweh. I love drifting for the challenge of it all. I NEED to constantly face a puzzle, solve problems, lest I become seriously bored and nihilistic. But, as of late, I've craved an even bigger challenge than drifting through
United States
: long-term, possibly permanent, wilderness survival/primitive living.
The plan?
This spring, I'm trekking into the eastern Alaska wilderness to live, somewhat, primitively. I write "somewhat" because I am taking a few modern items/
tools
. As much as I love the idea of living completely primitively, I love NOT being eaten by a Grizzly, even more! LOL... so, I'm taking a few knives, forest axe, etc. Things that will help me survive dangerous situations, and hunt/construct a shelter.
I've done my research, and I'm confident that the remote, eastern region of Alaska will allow me to live primitively, without any foolish and unnecessary risks to life and limb. However, in researching the possibility/efficacy of living in such a way, I've learned that a small group would fare much better than an individual alone. So.... trying to put together such a group (two to five others) who are equally as insane as me, who'd like to give such madness a shot.
I'd like to film and document the groups daily life, obstacles (physical and mental), and post via YouTube, or some other outlet.... show REAL survival/wilderness living, versus experts talking about it and filming staged situations. I'm heading out alone, if I can't find anyone else interested, but traveling/living with a small "tribe" of sorts, would be safer and far more emotionally satisfying.
Slán abhaile, my fellow drifters and seekers. "Safe home," to you all, wherever, or whoever that mat be.