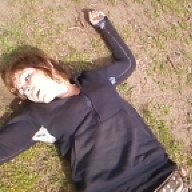 Joined

Feb 1, 2012
Messages

48
Age

36
Hometown
i can't tell you how many goddamn oogle stories i've heard
"oh man, i fuckin jumped out of this yard in this fuckin city with two bottles of whiskey and a space bag man! i got so fuckin wasted!"
"oh man i got so fuckin drunk when i was in this city! all i did was stay drunk as fuck the whole time!"
"oh man i'm so fuckin badass I only ride trains alone, while i'm wasted, and i'll only ride suicide cars!"
I wish I could say I was never one of these dumb asses...lessons learned and sobriety earned....On the other hand I never actually thought it was a good idea to hop a train drunk. Being mostly a dumbass I love my dog too much (if not myself) to get on a train drunk. But I definately missed most of the awesome things about traveling because I was consistantly "so fucking hammered, man" that I fucked off some truly great chances...Fortunately, life did go on for me.