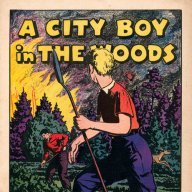 Joined

Jan 18, 2012
Messages

23
Age

27
Hometown
Website
cant stand that shit, they always try to one-up whatever anyone says "oh well you got knucktats? well i got knuck and face tats, i can put my fists next to my face and make a sentence! blaaaah *vomit* fuck your nickname, im McSchwilly Scumfuck4lyfe." i gets ridiculous sometimes, we all travel places and have our own stories but give me a fuckin break.

on another note, ill make a long story short. my friend and i are riding, packed up in a small car with 6 people and packs inside, and after drinking a few half gallons this guy yells and hits his girl, my friend and i are in the front and he hits both of us at the same time in the back of our heads. we proceed to turn around and wail away on him and kick him out of the car. in turn, he breaks his guitar and steals my 211. not my worst story, but still - douchebaggery
Hehe, who gives a fuck in the end, right? Just because you get into the culture don't mean you can't be your own person. On the whole mcshwilly scumfuck face knuck one up shit, why can't cats just be their own person. Just cause you hop a train doesn't mean you should automatically be liking punk, shooting dope, and growing dreads. That's fucking stupid. Be yo own peoples. Sheesh.
And that story... Man, people.... I'm glad he got clobbered and his guit-box broken, but in my hood if you beating on your women you get paint in the eyes and broken fingers.
As for stupid fucks, I come from a heavily graffiti related background. A lot of less-than-skilled graffiti writers are some of the dumbest people you will meet and I got plenty of stories. Whilist painting trains, or bridges I've met some really cool tramps and bums. Much cooler and genuine than any of the stupid toys I met on a cool night at a chill spot...
If anyone ever swings through Columbus you are bound to meet some writers. If you meet anyone outside of AS, TFC, GSA, PBJ, or HWC be wary....