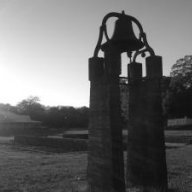 Joined

Jan 17, 2011
Messages

165
Just thought I'd throw in my two cents.

As far as cardboard goes, it seems really inconvenient to have to dumpster some cardboard every night before going to sleep.
Plus, it's the least comfortable option, gets wet if you're sleeping in the grass and doesn't insulate at all. The only plus is not having to carry anything.
Pros- No extra weight
Cons- Doesn't insulate, uncomfortable, gets soggy, inconvenience of finding it every day
But that's a lot more cons than pros.

The closed cell pads are ok. They're pretty light but also pretty bulky compared to a Thermarest Pro Lite. They insulate decently but still not as good as a Pro Lite or most inflatables.
Pros- insulate well, lightweight
Cons- bulky, not very comfortable

I have a Thermarest Pro Lite that I shoplifted. I actually shoplifted 3 after being so happy with the first. My girlfriend has one as well and I gave the other one away. They insulate great, fold up to the size of a small roll of paper towels, they're under a pound a piece and they're very comfortable. The only problem is they can get holes. I haven't had that problem et though and ive used it for 3 months. I figured eventually the dog would pop it but it's pretty tough material. They also inflate very quick compared to most inflatables. No more than 10 breaths will do it.

Pros- Lightweight, doesnt take up much space, comfortable
Cons- Can get holes in it

I probably never would have spent $100 on a sleeping pad but since I was able to get them for free I was very happy with them and I highly recommend them. I actually started with a Thermarest Trail Large and couldnt stand how bulky it was and how long it took to inflate. You'd be better off with a closed cell than that piece of shit. but if you got the cash or the means, get a Pro Lite or similar inflatbale. There are cheaper models that are basically the same made by other companies. I would do some research and find a nice thermarest type pad. carry a repair kit and you're good to go.

Also keep in mind that you loose a lot more heat through the ground than the air so insulation is important, especially in cold temperatures.