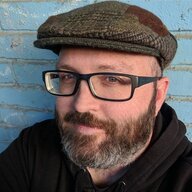 Semi-retired traveler
Staff member
Admin
Joined

Aug 4, 2006
Messages

9,325
Hometown
Website
Ready to beat the rat race and live in the woods rent-free? Or maybe you just want to know how to survive without modern conveniences? Check out this list of resources to learn everything you need to know.
StP File Library, Wilderness Survival
- This category of our file library has many, many books and other materials on the subject of wilderness survival.
Prepper/Survivalist Ebook collection
-
Included digital books:

52 Prepper Projects: A Project a Week to Help You Prepare for the Unpredictable
Back to Basics: A Complete Guide to Traditional Skills
Dr. Prepper: Disaster Preparedness Guide to Home Remedies
Homesteading
Lost and Stranded: Expert Advice on How to Survive Being Alone in the Wilderness
Modern Survival
Nuclear War Survival Skills
Survival Retreats: A Prepper's Guide to Creating a Sustainable, Defendable Refuge
Survival: A Prepper's Guide to Life after the Crash
The Hurricane Preparedness Handbook
The Illustrated Guide to Brewing Beer
The Joy of Cheesemaking
The Joy of Home Distilling
The Joy of Smoking and Salt Curing
The Mini Farming Bible: The Complete Guide to Self-Sufficiency on 1/4 Acre
The Pocket Disaster Survival Guide
The Pocket First-Aid Field Guide: Treatment & Prevention of Outdoor Emergencies
The Pocket Guide to Prepper Knots
The Pocket Outdoor Survival Guide: The Ultimate Guide for Short-Term Survival
The Self-Reliance Manifesto: Essential Outdoor Survival Skills
The Terrorism Survival Guide: 201 Travel Tips on How Not to Become a Victim
The U.S. Navy Seal Guide to Fitness and Nutrition
The U.S. Navy Seal Survival Handbook
The Ultimate Guide to U.S. Army Survival Skills, Tactics, and Techniques
The Ultimate Sh*t Hits the Fan Survival Guide: How to Live Through Any Catastrophe

Helpful websites:
...as you can see we could use a little help with this page. Why not add some resources of your own? Hit the edit button below to get started.
Last edited by a moderator: