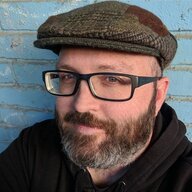 Permanent Wanderer
Staff member
Admin
Joined

Aug 4, 2006
Messages

10,345
Location
Website
Adding an edit button for Wiki pages (top)
This is the start of our
wiki page
listing resources for staying healthy on the road. This can include everything from physical to mental, to sexual and gender education. You'll find each in their own categories below.
This page needs your help! Please use the edit button and add anything you think would be useful to other travelers!
---
Physical Medical Assistance
Remote Area Medical
(RAM) is a major nonprofit provider of free mobile clinics. Our mission is to prevent pain and alleviate suffering by providing free, quality healthcare to those in need. We do this by delivering free dental, vision, and medical services to underserved and uninsured individuals. RAM's Corps of more than 135,000 volunteers–licensed dental, vision, medical, and veterinary professionals–have treated more than 785,000 individuals and 68,000 animals, delivering $135 million worth of free health care services.
Free Medical and Dental Care via RAM
- This video from the Cheap RV Living YouTube channel does a great job describing what it's like to get services and volunteer with the RAM organization described above.
A list of various reddit groups for homeless/houseless assistance
- This list was contributed by StP member
@watson
, and is a fairly extensive list of assistance groups you can find on the website reddit.com.
---
Drop-in Centers
Streetwork Project (Streetworks)
A homeless youth (under the age of 24) drop in center. Two locations but the Lower East Side one specifically caters to travelers and is within easy reach of Tompkins Square, Union Square and Wall Street. Services range from showers, clothing and food to counseling, signing you up for assistance programs and section 8. (Please note that this information may be outdated as I haven't been a client in 6 years and they're probably impacted by covid)
---
Mental Health Resources
add information here!
---
Sexual Health & Gender Education
Please help us make any resources you are aware of available to the StP community by listing them below.
Events
Philadelphia Trans Wellness Conference (Philadelphia, PA) [Event Link]: Probably the most well-known conference for trans individuals anywhere. General admission is FREE to anyone for every day of the conference. It has workshops for trans and gender non-conforming AND for friends, family, and allies who want to learn more. They have tables set up at the sides with more resources and free knick-knacks and condoms.

When: Sometime in July-August; the dates change every year
Where: Philadelphia Convention Center 1101 Arch St, Philadelphia, PA 19107
Note: If the 'Event Link' doesn't work, try the Trans Wellness Conference link on the Mazzoni Center site

Pride Month: Events that take place all throughout the month of June. You'll have to do a little research for events in your area, but usually searching 'Pride Parade in [State]' will come up with several results.
Health and Wellness Centers
Mazzoni Center (Philadelphia, PA) [Website]: An LGBTQ+ center that provides medical care and behavioral health services. They accept most major health insurances and offer a sliding scale for anyone without, which includes free care for anyone aged 14-24 during walk-in hours every Wednesday (it is advised that you show up EARLY). The website has additional resources and information on their Trans Wellness Conference, which is listed under 'Events,'
Websites
Trans Lifeline: A crisis/suicide prevention site specifically designed for transgender individuals. The website includes resources for additional help, including other mental health resources, assistance for name change, birth certificates, and more. This is a site designed AND run by transgender individuals, so they know what they're doing. Also, if you're in crisis, THEY WILL NOT CALL THE POLICE WITHOUT YOUR EXPRESS PERMISSION, unlike many other hotlines, because they know this can be dangerous and especially difficult for trans individuals when authorities and healthcare doesn't know how to treat them like human beings.
---
General Health Advice
Advice for showering and Staying Clean
- A fairly long discussion thread in our forums on now not to smell like death warmed over on your travels.
Random suggestions:
Get vaccinated. Vaccines are often available for low or no cost but even if they are not they are FAR cheaper than the cost of the illness they prevent. Check with an actual medical professional about which vaccines are right for you but check into Tetanus, Influenza, Menningitis, etc.


Quit smoking. Not trying to tell you how to live your life but quitting smoking will improve your health and save you money. So maybe consider it.


If you are living mainly in the out-of-doors, look into treatments for your clothing and bedding to prevent ticks. This article may give you some ideas (not an endorsement):



Smart clothing options mixing style and bug-repellent material

www.outsideonline.com


This is mainly if you are operating in an area where there is a lot of tick-borne illness (Lyme disease etc). Again, do some research. Look for items that are on sale (open box, returns, etc) if money is tight.


Proper rest and nutrition. I know this can be hard if you are living at the margins but consider prioritizing this over other things.


Minimize your drug and alcohol intake. Again, not trying to tell you how to live your life but generally less is more in this category. If you are trying to maintain your health it's solid advice to avoid these things. It may take help to do this.


Use safety gear. Wear sunscreen and/or protective clothing. If you bike, wear a helmet. If you do things like hop trains consider (hearing protection, steel toed shoes, gloves, eye protection). Whatever you do, think about the kinds of injuries that can come from it and figure out what safety gear there is to prevent them. Might cost a few bucks but generally cheaper than an ER visit.


Consider your surroundings. Who you are around and where you are are two important factors in your overall health and safety. If you need to change either of those factors and have the means to do so then do. If not, figure out what risks there are to your health and safety and try to minimize as best you can. Make the most of the options you do have and do the best you can with the rest. For example, if you are from a sheltered home and think it might be fun to hitchhike across Canada it's possible that the IV drug user you met at the truck stop is not the best choice for a travel partner.
Adding an edit button for Wiki pages (bottom)
Last edited: