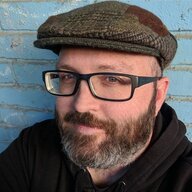 Permanent Wanderer
Staff member
Admin
Joined

Aug 4, 2006
Messages

10,347
Location
Website
Adding an edit button for Wiki pages (top)
The goal of this page is to document what events are going on every year in the travel punk community. There are obviously all kinds of events, gatherings, festivals, and other kinds of parties going on all the time, but this list is intended to show you a piece of what's going on each year that that is of particular interest to hitchhikers, migrant punks, and other misfits of the nomadic underground. Please add any events you're aware of to this list by clicking the edit button below.
Event Directories
Cool Festivals and Retreats
- This website lists a LOT of events from various kinds of subcultures, mostly in the European region of the world. There are also a whole bunch of other calendars of contact improv festivals, yoga conventions, techno fests, budget retreats, rainbow gatherings - you'll likely find something you'd be interested in checking out.
Individual Events
Anarchist Book Fairs
- Just about any anarchist book fair can be a great place to meet other anarcho-punks, activists, and travelers. They're also a den of activity for music, discussion panels, and of course, finding interesting books you can read when traveling between destinations.
Autonomous Mutant Festival
(June; Oregon/Washington)
- "An annual free gathering for art, culture, DIY technologies and a harmonious relationship with the earth." One of those festivals I've been trying to get to for years, but somehow keep missing. Takes place at a new location each year deep in the woods of the Cascadia region (Western Oregon/Washington). Expect DJs, bands, drugs, and a huge party with interesting people and a very DIY atmosphere that makes it the opposite of every other 'festival in the woods' you've ever heard of.
Mutant Fest! – Cascadia's longest running free music and art festival - https://mutantfestival.org
Autonomous Mutant Festival - http://mutantfest.info
Security Check Required - https://www.facebook.com/groups/302438183186935/
Bike Kill
(End of October; Brooklyn, New York)
- This is an annual gathering of builders and riders of home-made bicycles that culminates into various competitions, most infamous of which is a tall bike jousting competition. Unfortunately, there is no official website with dates or information, so you'll just have to find out through the grapevine.
https://www.facebook.com/search/top/?q=bike kill
Black Fly Ball
(August; Machias, Maine)
- The Beehive Collective is famous for making
large, intricate posters
depicting struggles against capitalism all over the world. They are based out of Machias, Maine, and they put on the Black Fly Ball each year. The ball occurs on Saturday of the Machias Wild Blueberry Festival in the Machias Valley Grange Hall and features around a dozen live bands. There doesn't appear to be an official website for the ball, so the best reference is the blueberry festival website.
Machias Wild Blueberry Festival : Maine | Official Site - http://www.machiasblueberry.com
Black Sheep Gatherings
(Dates TBA, Location changes each year)
- This annual event is an offshoot of the traditional rainbow gatherings. From what I've heard, it was started by a bunch of people that weren't happy with how rainbow gatherings were organized. The first three Black Sheep gatherings quickly got a reputation for just being a place where gutter punks and drainbows go to get wasted and break things. I have been told by many people in 2016 that they are working hard to turn this around and the 2016 gathering was much more in line with traditional rainbow gathering culture.
Still, there's no website with more information (since hippies can't seem to figure out facebook, much less make a website) so you'll just have to ask around for dates and a location
. It seems there is a facebook group for Black Sheep now, although it is a closed group and you will have to apply to join:
Security Check Required - https://www.facebook.com/groups/422931467811244/
Burning man
(Last week of August, Near Reno, Nevada)
- Unless you've been living under a rock for the past decade or so, you've likely heard about Burning Man. The event is described as an experiment in community and art and has become one of the biggest counter-culture events in the world, but in recent years has lost a lot of credibility due to rising ticket prices (currently about $400/person) and lavish private camps for celebrities and the rich that go against the sharing model the event was built on.
Burning Man - Welcome Home - https://burningman.org
The Fest
(October; Gainesville, Florida)
- 'The Fest' spans over multiple days and venues in Gainesville, Florida each year while all the meat head sports fans are out of town, usually on Halloween weekend. This festival brings together a variety of bands from different genres but mostly maintains a punk rock vibe, and many people come from all around the world to see the lineup each year.
Postponed in 2020 because of COVID.. See you in 2021!
The FEST - http://thefestfl.com
Flip Side
(May; San Gabriel, Texas)
- This claims to be one of the biggest 'regional' Burning Man gatherings in the world, so if you're looking for an alternative to the 'big burn' in Nevada, this could be right up your alley; it also costs a fraction of the price at just over a hundred dollars.
Burning Flipside - https://www.burningflipside.com
Halloween
(October 31st; New Orleans, Louisiana)
- Travelers often flock to 'nola' for Halloween, as it's the type of place that revels in such a dark holiday and people really go all-out in designing their costumes and just having a lot of fun with the occasion. It's pretty much the beginning of the tourist season due to the warm weather, so you'll likely meet a lot of other travelers there as well.
Mardi Gras
(February; New Orleans, Louisiana)
- This is the biggest event of the winter tourist season in New Orleans and it brings people from all over the world. Festivities can start as early as two weeks before the actual event, and there is a non-stop barrage of parades and parties until Ash Wednesday, so you'll want to get there early.
Maryland Death Fest
(May; Baltimore, Maryland)
- Probably one of the most famous music festivals in the crust and punk scenes, due to the usually epic lineup of brutal death metal, grindcore, doom, thrash, hardcore, black metal, and experimental bands from all around the world.
Maryland Deathfest: May 22nd - 25th, 2014 - http://www.deathfests.com
May Day
(May 1st; Multiple Locations)
- For the anarchist or politically inclined traveler, there's always May Day, the national celebration of the eight hour work day and anarchist resistance to oppression in general. The
IWW website
has a good article explaining
the origins of this event
and
It's Going Down
has a great article detailing what cities are planning events you can attend.
Your 2018 May Day Guide Across the US & Canada - It's Going Down - https://itsgoingdown.org/may-day-2018-guide-us-canada/
Punk Rock Bowling
(May; Las Vegas, Nevada)
- Now in it's 19th year, this has been one of the longest running Punk Festivals in the country. PBR takes over downtown Las Vegas for 4 days; the outdoor festival lineups start in the afternoon and features nine bands each day on Saturday, Sunday and Monday with four late night club shows. In all, there are over 100 bands performing throughout the weekend. There are also 1,000 bowlers at 3 separate bowling centers, and a ton of side events and parties throughout the event.
Homepage 2019 - Punk Rock Bowling - https://punkrockbowling.com
Rainbow Gatherings
(July 1-7; Location changes)
- This is probably the most famous annual gathering of hippies in the world, and has been going on since 1972. Rainbow events actually come in two forms; the 'national' gathering takes place in a new location once a year, while the 'regional' gatherings occur in a different region each month. Expect lots of school bus kitchens, drugs, dance parties and 'om-ing' around campfires in the woods. The website is atrocious and difficult to read, so you might as well just
go to StP
and get the info you need about each event there. I've also republished a
list of regional gatherings
and when they happen each year.
Rainbow Family of Living Light Unofficial Home Page - http://welcomehome.org
Rubber Tramp Rendezvous
(January; Quartzsite, Arizona)
- Bob Wells started this gathering to give people living out of their vehicles a chance to meet and learn from each other through campfire hangouts and various workshops. It's a free event, and it coincides with the Quartzsite Gem show if you're interested in checking that out.
Cheap RV Living.com-Gatherings - http://www.cheaprvliving.com/gatherings
Saint Patrick's Day
(March 17th; Savannah, Georgia)
- While most would assume Boston to be the best place to go for this holiday, Savannah, Georgia actually ranks the highest amongst punk travelers due to it's liberal open container laws and warm weather. The population explodes during this event, going from 150,000 to nearly 750,000 people in a matter of days.
Squat the Planet's Dirty Scouts Jamboree
(Mid November; Slab City, California)
- This is the official annual gathering of travelers organized by the StP community. For one weekend in October we have a series of workshops, art, movies, bands, an open bar,
urban exploration
, and the kind of general chaos that can only come from a mad-max-like post-apocalyptic squatter town in the desert.
StP Dirty Scouts Jamboree - https://squattheplanet.com/fest
Wasteland Weekend
(End of September; California City, California)
- This event started as a small gathering of passionate fans of all things post-apocalyptic, and has slowly been evolving into the closest thing you can experience to living in a dystopian post-society world. Taking place in the desert around California City, expect to see a ton of cos play (dressing up is mandatory) combined with amazing mutant vehicles that look like they're straight out of the Mad Max movies. Music, booze, and various competitions occur throughout the weekend. Unfortunately the price doubled to $185 this year (2017) but even then it's worth the cost of admission for anyone obsessed with the end of the world.
The World's Largest Post-Apocalyptic Festival - http://www.wastelandweekend.com
Adding an edit button for Wiki pages (bottom)
Last edited: