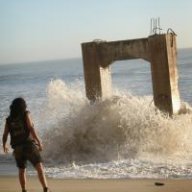 Joined

Jul 15, 2009
Messages

542
Hometown
Website
So, I enjoy reading far right news websites and stuff. It's possible that I do it to see what sort of stupidity we are up against, and learn their arguments; or to just laugh at the blatant lack of logic and excess of advertisements; or maybe somewhere deep down I am a fascist idiot. I don't really know.
It frustrates me how I agree alot of the time with part of what they are saying because it makes sense and is radical...but then the rest of the article is the complete opposite of reason. I find that this is true of alot of right-wing social and political views.
I'm sure it's happened to many of us where we get picked up by a trucker or someone and they are all like "Fuck the government / fuck giant transnational corporations / (sometimes even) we need to be able to provide for our communities by growing our food" and you are thinking this guy is really cool. But then it happens "And make English the only language!" or "who needs mountain tops!?" or "If they don't want to go to prison, they should stay in their OWN countries!". You know what I mean right?
I
do
know that I am currently hooked on
http://www.wnd.com
It is a really poorly designed site that mixes ads in with stories. They often have commentary by Chuck Norris and my current favorite article is "Soy is making our kids gay".
So, do you enjoy boneheaded news sources to? If so, what are they and why?