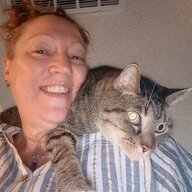 Joined

May 19, 2015
Messages

745
Age

50
Current Location
Website
Hey, everybody...I have a question and I'm not sure if there is an index listing or if the info is just spread out all over the site, maybe???

Feel free to delete or move this post if it violates any rules.

But...

Has anyone ever uploaded sources for work on the road, such as organic and regular farms, cattle ranches etc?

I know that driving or hitching around to find work may not fill an empty belly or gas tank (if you're rubber tramping) soon enough to make a difference, so is there or has there been uploaded, a one stop shop (per se) of farms, ranches, carnivals, etc that can always use help?

If that info is here and I didn't see it, can ya help a gal, out?

Thanks!