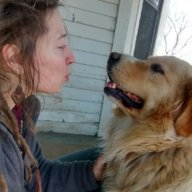 Joined

Mar 31, 2016
Messages

9
Reaction score

9
Location
I've already introduced myself once before, but I want to share with you all some new thoughts of mine. An *introduction* to my most recent plans, you may say.
If you happened to have read my
previous introduction
, then I want to quickly announce that I've bought my car! Yay! And I'm working towards perfecting it.
But the big news is that, I plan on starting a travel blog! This is a HUGE step for me, and I could really use all the support from you guys that you are willing to bless me with.
If you want more info, please follow my blog:
www.
simpleunderstandings.wordpress.com
Thank you so much!
Another reason I'm here today is because I want to share with you all a video.
I'm a musician singer/songwriter, I play the ukulele, djembe, tambourine & shaker.
I've been playing for a few years now, but I've always found it difficult to share my music with others... So, here's another big step for me.. This is a cover by Rising Appalachia. I just really hope it makes you smile. <3
Have a good evening my sweet friends.
Last edited: