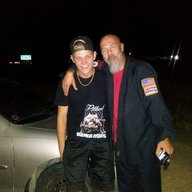 Joined

Jun 5, 2019
Messages

145
Age

43
Current Location
I don't know if they will catch on, me and my son been doing this since last Oct. I'm sure others are doing this. If you shop Wish, this can be useful if you don't know about this already.

For Christmas, I decided to shop on wish.com for my 2 boys Christmas presents. I spent $50 on each. I did this in Oct just to make sure everything arrived on time for Christmas. About $25 worth of stuff showed up two weeks after the posted delivery date.

Wish has a feature that allows you to track your packages and if they don't arrive on the estimated delivery date, after waiting a week longer, you can contact the automated customer support chat and they refund your money. I opt for wish cash.

Once your package reaches customs, and since everything comes from China, the tracking numbers are not trackable with USPS. So they can't use their tracking numbers to tell if your packages had arrived.

So Basically since like December, I've been spending the same $25. A week after the expected delivery date, I just click on Customer Support and say I didn't get the packages. Get my refund and buy more.