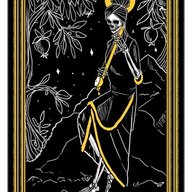 Joined

Aug 3, 2016
Messages

96
Hometown
Gonna be staying in a 12ft travel trailer for winter in rural new york using an electric heater. Person I'm working for in exchange for the space told me to run it continuously... I don't feel comfortable doing that. My cat will be there while I'm gone so it does need to be warm enough for her to be comfortable. I was thinking of getting a reptile cage heating pad and making her a little cat tent with a blanket and the heating pad, and duplicating one of the diy outdoor cat houses people make for ferals in winter. Less likely to keep the breaker from tripping while I'm gone, too. If it's supposed to be really cold while I'm gone I'll leave her with a friend.

Ideas on a backup plan for if the heater fails randomly or the electricity is out? I have a small portable stove and earthenware pots, radiation heating?

Additionally thinking of trying my hand at bushcraft housing while here. Would be good know-how experience to have.