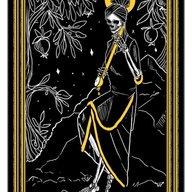 Joined

Aug 3, 2016
Messages

97
Current Location
Hey y'all, every year I collect item donations to help outfit folks for winter. Usually the easiest thing for me to get is winter coats, sleeping bags, and tarps, but I can also sometimes get boots/packs/electric heaters/hand warmers/mittens/portable stoves.

If anyone will be passing through western NY (Olean, NY area) or a little north of the city (Brewster, NY area) and is in need of gear please feel to message me what you're looking for and when you'll be passing through. May also be able to get stuff to the Syracuse area.

If you have what you need already or have the ability to get it easily, please leave these freebies to those who need them. A lot of the stuff goes to homebums locally as many of them seem to be less prepared, and if I run out of donations and someone needs something it ends up coming out of my own pocket and I am far from wealthy.
Last edited: