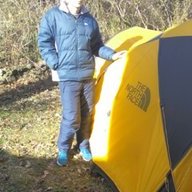 Joined

Aug 1, 2017
Messages

94
Current Location
Have you ever been told that you're a bad person for not doing something that you "should be"? We hear it all the time on why we should work. Why we should go to the military service. Why we should do whatever else we are supposed to do from those barking orders.

I mean really? People don't do things ONLY because they are obligated to by society. Ask any parent why they do the parent thing. They will always say they do it out of love, or they get some kind of happiness from it. If we are forced to do things only out of duty, we will always just go through the motions. The result will be far inferior to someone who did it and was happy doing it.

I don't think Michelangelo only sculped out of duty to his religion. I think he was deeply in love with his subject matter. Or look at any other successful person. Ever. This is what erks me. Society always wants to play that duty card to get us to do things we hate doing, but those who do things WELL do it out of choice because they like doing it, and duty is just a means to those ends. GRR.

I guess that's my point. To do things well, one must get enjoyment to make it all worth it. Why force things on people who aren't happy doing it?

Maybe that's a sign of something deeper? It's like we are saying "what you feel doesn't matter. What matters is what is done". Hum paradox much?

1. how are we able to justify the act when the results are not guaranteed?

2. If duty ethics is supposed to ignore outcomes (we should only do things because it's "right", not what comes of it), then why are we doing it to begin with?! A.k.a if the end doesn't matter anyway, why can't I take another choice based on happiness?

3. If we only do things for the next generation, or a better tomorrow, ect., no one is actually enjoying anything. We are always looking to some far off future. "We are neither here nor there", neither in the future nor really enjoying the present.

4. prioritizing outcomes over emotions. Maybe emotions have a useful purpose? (Gasp!) Maybe we need a system that gives emotions dignity and usefulness, rather then just being subordinate (and beneath) to reason?