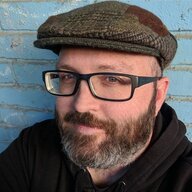 Semi-retired traveler
Staff member
Admin
Joined

Aug 4, 2006
Messages

10,049
Location
Website
The past few weeks have been a little weirder than usual for me. I recently left Austin, TX to take a job working in a food truck. This food truck was owned by a family that toured around to all the local state fairs and festivals around the mid west, so it seemed like a great opportunity to travel while making some money.
After a few weeks, it was becoming clear to me that things weren't going to pan out. I was having a hard time fitting in with the crew, and overall it felt like I just couldn't do anything right in the eyes of the owner. It got to the point where I was tempted to say 'fuck it' and take off in the middle of the night on my bike (which i had with me), it was getting that weird/uncomfortable. I decided that I needed to see this through for the money if nothing else, but I also don't like letting people down, whether it's at work or just with friends, i try not to be a flakey person.
I wish I had taken off though, since I had just gotten back from spending the money I had left on groceries as part of my commitment to see this job through when the owner called me aside and said he needed to talk with me.
The owner had run a background check on me, which I was prepared for, but not what happened next. He told me that he couldn't verify that my driver's license was 'real', but that he found out my driver's license number was connected to a series of trespassing violations and a few shoplifting offenses.
When I had applied to this job, I lied about my criminal record since I always lie about it. My last recorded offense was over 11 years ago, and in all the jobs I've had with, or without background checks, my criminal record from back then has
never
come up. Not once. So I was a bit surprised, and the owner was upset since apparently some fairs do background checks and won't let you in if you have any kind of criminal history (which obviously means I wouldn't be able to work that fair).
So, granted, I guess that was my fault, but like I said (and how I explained it to them) this is the first time it had ever been an issue. I've never had a criminal background check come back with
anything
.
So that didn't bode well, but then the owner started complaining to me about how he didn't want any of his family or business on the internet. Now you have to understand that this was one of those people that didn't really understand the internet all that well, and had told me previously that if he could hit a switch to turn off all the technology in the world, he's "send us back to the stone age in a minute".
I made it very clear that I was a 'travel blogger' (that's how I describe StP to certain people sometimes) during my interview, and at that point it actually worked in my favor since it made them realize that I kind of travel for a living, which meant I wasn't tied down to anything and would be a good candidate for this kind of job.
I told the owner that I'd barely mentioned anything about them yet, but I would completely respect their privacy, and I had no plans to post any information about them or their children.
The next topic was the straw that broke camel's back, as they say. Since the owner (for whatever reason) couldn't verify my ID was legitimate (I'd just renewed it about 3 months before) he did a google search for me, and of course came across StP. Now, according to him, he found the phrase "hail satan" written somewhere here on the website. To this day, I have no idea what he saw, maybe an image in the side bar that someone uploaded, maybe something someone wrote, who knows.
This is where things went completely south in my mind, since the owner started talking about being a god fearing christian, and that his work with this food truck was a traveling ministry in a way, that StP seemed awfully 'dark', and that he didn't care what I believed in, but he didn't want that kind of 'darkness' around his children, and that if he had seen my website before he wouldn't have hired me in the first place.
Keep in mind that my job interview with these folks was the first time I actively talked about StP (when trying to get a job) and I actually used it as an example of why they should hire me, and at that point it worked in my favor and was part of what got me hired (one of the co-workers had heard of it, and the wife was cool with it) so I was not only kind of insulted, but just pissed off at the owner's pious bullshit.
I tried explaining that I run a public website, and that I'm not any more responsible for what people upload or say here any more than Facebook is responsible for what you might say or post. As I'd mentioned before though, this guy didn't really have a strong grasp of the internet (or technology) in general, so it was like trying to rationalize with a brick wall.
I have to admit both the owners (the husband and wife) were trying to be 'reasonable' (in their own minds) and they weren't firing me, but things had definitely gotten strained and I think it was clear to all of us that this entire situation wasn't working out. I knew that if I did try to stick it out at this point, things would only get worse, so I took this as my cue to leave.
They were pretty cool about it (I guess), paid me a prorated cash sum for my work that week, and drove me to the nearest city to drop me off and genuinely wished me luck.
So I found myself in Enid, Oklahoma with a crap ton of groceries, 50 bucks in my pocket and my bike. I was
really
glad I decided to bring that with me, since I had gotten some pretty decent saddle bags a month before. After an hour of re-arranging gear, I managed to get everything I had on it and start biking south.
At that point I didn't really know what I wanted to do besides just ride my bike and
think
. Over the next four days and 200 miles, I rode my bike through the boring Oklahoma scenery pondering what the hell to do with my life.
I guess I was reaching a bit of crisis point since I've been trying to finance various StP projects though a series of unsuccessful minimum wage jobs over the past few years, and I'm coming up on thirty five years old, which isn't that far from 40 if you think about it, and trying to do things 'my way' just hadn't been working very well lately.
After those four days of sun burns, muscle cramps, camping in the woods and deciding that Oklahoma was quite possibly the most boring place in the world, I finally came to this decision about 30 miles short of the Texas border. It was time to take a break from traveling entirely.
I just feel like the previous modes and methods I've been using over the past 14 years are becoming a little more obsolete as I get older. At thirty five years old, sleeping under bridges and hopping trains doesn't really appeal to me the same way it did when I was 25 or younger. Overall, I generally feel not physically or mentally tired, but tired in my very
soul
. Just a general exhaustion of being everywhere all the time and not really having any kind of strong community/friends/relationships to show for it.
Some would say that 35 isn't really all that old (and I would generally agree) but I keep thinking to the following quote:
"It's not the years, it's the mileage,"
Considering that I started this lifestyle when I was 19, I think my mileage is pretty high up there (at least when it comes to the USA).
So, it's from here on that I'm announcing my semi-retirement from traveling. I say
semi
because I refuse to believe that I'll ever stop traveling entirely, but for now I've formulated a new plan that will require me to sit in one place for the next two years.
That plan is to go back to school for a few months learning to program javascript, and afterwards live in Portland for the next two years saving up money and paying off some debts. At the end of that two years, I would like to have a new school bus bought and set up for traveling around the USA as my new method of travel. I'm also going to have all the film equipment I've wanted and finally make some kind of StP show/youtube/documentary that I've always daydreamed about. I'm also going to get out of the USA for a long period of time.
I guess my point is that I'll get back to traveling eventually, but in the meantime I'm taking a long overdue break. What that means for StP, I'll be detailing in another thread soon.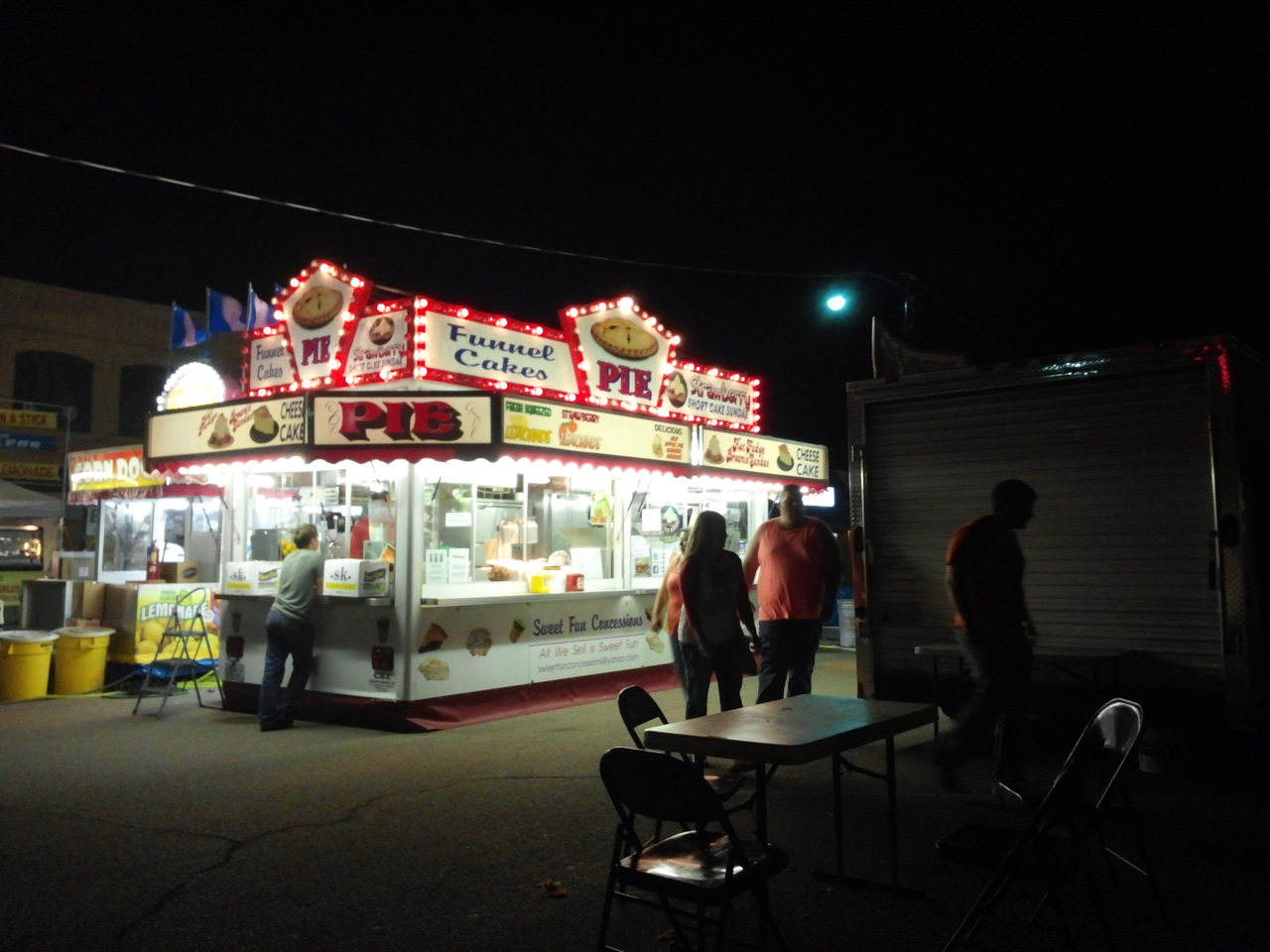 Last edited: