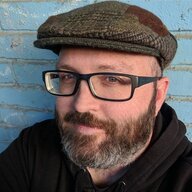 Nomadologist
Staff member
Admin
Joined

Aug 4, 2006
Messages

8,919
Current Location
Website
This isn't directly related to the Jamboree, but I figured this might be worth posting here since I am planning on being in Slab City several weeks before the Jambo, and I know a few others might be doing the same.

Anyways, I'm hoping to set up a D&D game for the slabs this winter. I should be arriving in late September, at which point I would like to run the D&D campaign "Curse of Strahd" which is basically D&D meets Castlevania. Lots of undead, supernatural stuff, etc.

Other campaigns are a possibility though, since I will only be around the slabs for three months this year (Oct to Dec) so I'm not sure if we'll have enough time to make it all the way through CoS.

The usual 4 hour session once a week is the plan, but if players are willing to commit to twice a week that would open up more possibilities. Also, alcohol and food is encouraged, and I don't mind making it a bit of a party as long as you don't lose focus on the game and you can still roll your dice straight by the end of the night.

New players are welcome, this will be my first time being a Dungeon Master (DM), so I'll be learning as we go as well. Spectators are welcome as well.

So, this thread is to discuss details and logistics for anyone interested. Who's down?