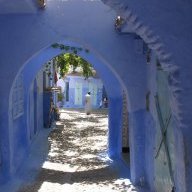 Joined

Sep 2, 2014
Messages

60
My computer doesn't have a breathalizer lock, so everybody suffers ! BWAHAHA !
Ok, so I'm 37 years old. I'm not the best looking chic in the world, I'll never be a Suicide Girls model, but I've got all the right stuff in the right places, and people always tell me I have the ever-popular "great personality" . It seems like the only guys who ever like me fall in to one of two catagories. Category 1: 20-something year old oogle who might actually like me or might just be mooching off me. Fucks everything that moves and is generally not worth investing any emotional effort into whatsoever. Category 2: Somewhat "normal" dude who has a job and likes me because I'm some kind of "wild traveler girl" novelty. Less likely to bang everything in King County and mooch off me, but just looks at me blankly when I talk about shit in my life that was important and meant something to me.
It's really getting to me. Logically... I know why I'm in this situation : there aren't a lot of 37 year old traveler dudes who aren't totally brain scrambled and also have their ethics somewhat intact. I tried a 44 year old ex-traveler dude, but about a week in I realized it was never going to work because he had no sex drive.
So now I'm moping around and getting drunk, feeling shitty and pessimistic about my chances for finding somebody in the future. I can't express how much I want to find somebody who will travel with me, and have rad sex with me, and cook with me, and just be generally awesome with me. I want a fucking partner, I want it SO BAD, and I feel like I've never been farther away from it. And it makes me really sad
I'm perfectly capable of travelling anywhere by myself, but I'm kinda burnt on that. Rolling into a new town and screwing cute oogles is fun for a while, but I find myself wanting more. Not that I want to find some oogle and date them, well I'm not ruling it out, but it just never seems to work. It's the lonlieness of the lifestyle that gets to me, that dark hour when all the booze or blow is gone, and the flavor of the night bailed, and you find yourself alone somewhere, and you just think to yourself "I wish there was somebody here who fucking gets me."
I wish there was somebody who always got me, who was with me on my travels, who would fuck me like crazy, and disinfect my MRSA wounds, and we could sew up our pants and sing folk punk, and roll around in big stretches of wildflowers, and just fucking be together on the road. Whatever road it is, wherever it is.
Honestly, I don't know how long I can keep myself together without this. And it's not something that can be found as simply as putting an ad on OKC. I don't even know how to find it. And I feel kinda retarded cuz I don't.
Hah... maybe I sound like that dude who wanted advice about how to fuck travelling girls ! All this shit is just on my mind right now because I'm about to take off again, into that great big world, and yet again I'm doing it alone, and I wish I wasn't alone.