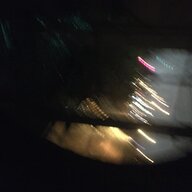 Joined

Jan 9, 2020
Messages

21
Reaction score

20
Homebase
so here in ontario we still got most places closed, can't sit inside a mcdonalds or the mall, thrift stores aren't open, everything's shuttered up besides grocery stores and what few things are deemed essential. im sure other people are dealing with similar situations in other places.

so - where can someone charge their electronics when they mostly can't go inside?

convenience stores are open, and plenty have outlets where i've charged my phone before. might be able to find a plug in a grocery store and hope for the best. that's about all i've come up with so far.