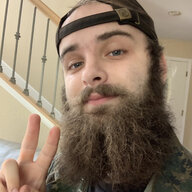 Joined

Aug 10, 2018
Messages

18
Location
Hey, everybody! This is my first post on Squat the Planet. My name's Erik and I've been wanting to travel nomadically for years now. For now, I'm finishing up my last year of high school, and once I'm done, I'm hitting the road!

I'm doing as much as I can to prepare for a traveling lifestyle in the meantime. I've been practicing dumpster diving, busking, sleeping in my car, and I want to try living on a few dollars a day while I'm still at home. I've also wanted to go on shorter trips on the weekend to practice traveling on little money.

My older brother and I want to go to Slab City during our winter break this year. I'm definitely going to be learning as much as I can on here about visiting the Slabs before we go. If anyone can point me to a good starting point for learning about this, that would be awesome, since it can be hard to know how much I don't know (if that makes any sense).


A little bit about me:

I'm from the East Bay in California. I've been growing up in a small, suburban city that has no counter-culture and I'm very eager to get out of here and see the world.

I'm very creative and love making zines, music, street art, patches, and telling stories. I've been a metalhead since I was a young kid, and I've been getting a lot into punk in the recent years. I play many instruments, and I plan on busking with my Baritone Ukulele during my travels. I've also been getting into direct action and activism lately.


I'm excited to meet all of you!

Looking forward to being part of this community! Looking forward to traveling!