I just finished up a work on my motorbike and I think I perfected the balance of tools I need for most stuff on it and weight / space limits.
Got me thinking what do other people carry for like vans or whatever you're driving riding or cycling.
For my Yamaha I keep all this stuff in the tail/tool bag, its relevant for most all Japanese bikes and with a few bigger sizes japanese cars too.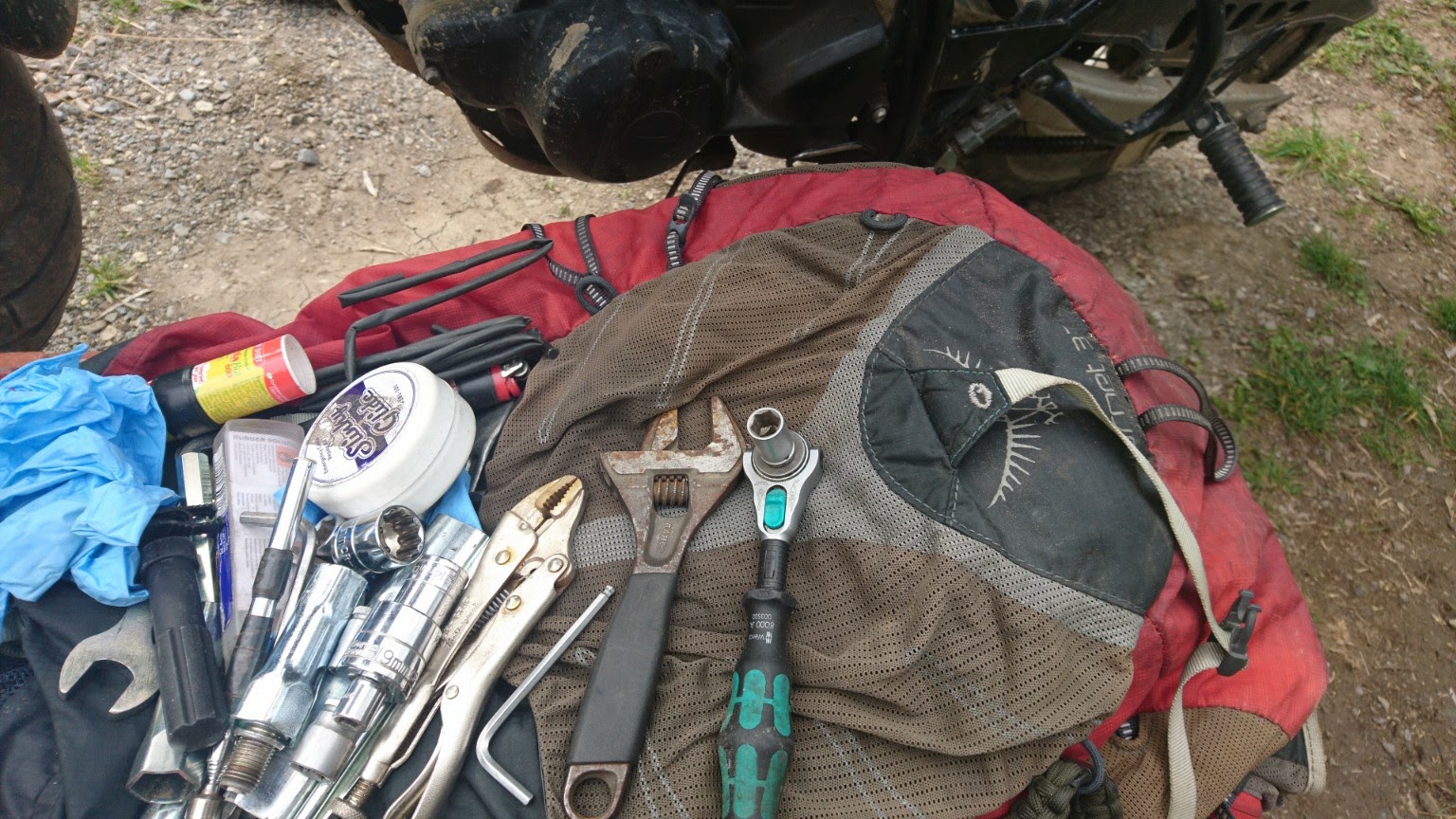 6" adjustable spanner
1/4" socket wrench with a moving head so you can use it as a screwdriver.. my favorite tool by far. Has tiny gears so you can do really small movements in tight places. I own an extension rod for it too but I don't know where in the photo.
with sockets in sizes 8, 10, 12, 14, 17, 19. With a 3/8 adapter bit for 17 and 19mm.
Hex or allen keys 4,5,6mm
Reversible philips / flat screwdriver
Small locking vise grip
Extendable magnetic bolt collector (with the electric tape wrapped round) for when I drop something somewhere and cant get it back.
Random little things, a spare chain link, spare sparkplug in the plug socket, tire valves, gloves, some waterproof shrink tube. Hose clamps. Cable repair kit. Puncture repair kit. The useless spanners that came with the bike.
As well I got a multitool, but I keep it clipped to my belt so I forgot to take photos of. Its got a file wire cutters and metal saw on it as well as the usual things.