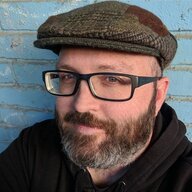 Semi-retired traveler
Staff member
Admin
Joined

Aug 4, 2006
Messages

9,769
Location
Website
Specifically
@EphemeralStick
and myself have been tossing around the idea of
thread specific banning
in certain situations in order to keep more 'volatile' discussions on track. This has mostly been a result of the
thread on pronouns
in addition to a few others.
What generally happens in these more heated debate threads is the original discussion gets lost to a lot of infighting between individuals that just aren't going to change their minds and things end up in a flame war to the point where the thread needs to be closed.
It's possible with our current forum software to ban certain user's ability to reply to threads if we so chose. So, in situations where a particular user has already made their point but is continuing the argument in off topic directions (but not specifically breaking forum rules) a moderator could remove their ability to reply to that thread, allowing the discussion to continue in a productive manner.
There's obviously some moral pros and cons to this scenario, which is why I'm opening this up to discussion for the community. Also, vote in the poll!
What are your thoughts? Could this be a good thing or a bad thing? How would we determine when to use such an ability? I look forward to hearing your thoughts!