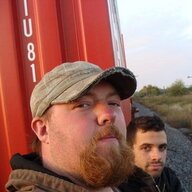 Bad Order
Staff member
Moderator
Joined

Dec 26, 2010
Messages

1,852
Solutions

1
Reaction score

7,481
Age

46
Homebase
Website
What are some of the positive things you feel have come from all this covid19 stuff going on? To me it seems like the world will never be the same. That's sort of unprecedented, at least in the 45 years I've been alive.
Some people recall 9/11 in a similar way, that it shook the world but did it really shake it like this has? How distraught was Kenya when 9/11 occurred? How stunned was Peru? I just don't think it had the same impact, not even close.
9/11 felt like it shook the US, and perhaps some allies a bit. Covid19 is world scale and I think it's going to forever change society in both positive and negative ways.
I think we'll see a spike in germaphobia for sure, and probably a lot of PTSD too. Masks were already common in
Asia
, I believe the entire world will shift to that being a norm.
What happens when we lose 80% of our visual perception of another person's facial expressions, forever? Do you guys remember what seeing another person's smile made you feel like?
I don't think dating will be the same. We won't find that initial attraction to another person quite as organically as we have before. Maybe it'll be good though, the whole "leave something to the imagination" concept. My teeth are fucking wrecked son! So I'm all about this mask game!
But yeah, I just wanted to open up dialogue and see what y'all think about how this will change the world. I've already observed change. People seem to be friendlier, willing to go above and beyond to help others out.
I think we're starting to see how much we've taken for granted something as simple as having other people in our lives. Quarantine has magnified how important it is for some of us to be close to others, strangers and friends/family too.
This whole thing also seems to suggest we actually can come together on a world scale and all work together for a greater good. I saw a video of a Kenyan tribe who's been beating the shit out of anyone on the street not taking social distancing seriously.
I heard a person shaming another in a grocery store in Garberville California for not keeping enough distance. The entire world is focussing on the exact same thing right now.
Granted, we're not all wearing masks but I'd estimate over 50% are, by far. At least where I've been in the last couple weeks. I'd even venture to say 75% are wearing masks in stores where we're forced to be closer to one another.
I realize I'm all over the place with these thoughts but I'm just curious what y'all think about it. Can we talk about how this will shape the world? Better and worse but I'd kinda like to focus more on the positives.
What's your world looking like? What do you think the world will look like in a year? 3 years?