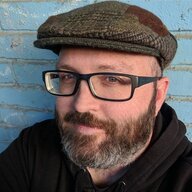 Semi-retired traveler
Staff member
Admin
Joined

Aug 4, 2006
Messages

10,223
Location
Website
Hey folks, I am creating
this forum section
as a way for myself and the staff of StP to be more transparent with the community about why certain people get banned from the website. The threads in this section will announce who has been banned, the reason for the ban, and an explanation of the situation.
We will not be bothering with explaining why spam bots and the like are being removed (for obvious reasons), only situations in which real people have been permanently barred from the website. If someone appeals a ban successfully, we will restore their account and let the community know by posting a reply to their ban announcement thread.
Only StP staff can create threads in this section, although anyone is free to comment on any thread. It is my hope that this will make things a little more clear when someone chooses to ignore the rules and we are forced to take action in order to preserve a space that is open to everyone. Of course, if you have questions, comments, etc, post them here or contact a staff member. Thanks!
Why do you ban so many people?
I know it seems like there's a lot of banned users, but out of the near 15 years this website has been a forum with nearly 25,000 members during that time, there has been a
total
of 380 users banned. 80% of those were spam bots, but even leaving those in, that equals:
380 ÷ 25000 = 0.0152 = 1.52%
so less than 1.52% of the website members here have been banned over the past 15 years. i'd say we're more than fair given that average. The #1 reason for people being banned is breaking the
website rules
, so make sure you read them!
Last edited: