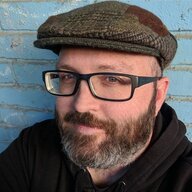 Semi-retired traveler
Staff member
Admin
Joined

Aug 4, 2006
Messages

9,659
Location
Website
I apologize for the weirdness with the website over the past two weeks.
I attempted an upgrade of the forum software we are using and the short version is that it did not work out the way I had planned.
Due to some misconfigurations of the server and some mistakes on my part, I did not notice some of the most major problems until well after a week after the upgrade was made.
The biggest problem was that some images were missing, but there were also a few errors with the database resulting in weird posts not appearing where they should be.
Unfortunately due to the way the upgrade process was designed, I lost the photos on many (but not all) of the threads that were promoted to our '
featured threads
' section. This is particularly depressing to me since these were awesome photos in some of the best content that was contributed to StP.
I decided to roll back the website to a backup from 12/31/17, approximately two weeks ago. Unfortunately once again, the way the upgrade process was designed combined with the particular server configuration I had set up meant that the photos could not be recovered for these posts even after restoring from the backup.
So, I'm currently working on restoring photos from what few backups I have (mainly for my own articles and some stuff that was archived on the way back machine) but unless the original author can re-upload the photos, they are permanently gone.
Fortunately, this only effects about 30 threads in total, so anything that wasn't in the featured threads/articles section should be fine (which is 99.9% of the site) and their photos should show up properly.
As for any upgrades, StP will be sticking to the current version of the xenforo software (1.5) for the foreseeable future. We will not be attempting an upgrade to the new version (2.0) anytime soon; at least until more addons become available and I do more thorough testing on an server separate from the StP website.
Also, I will be looking into moving the website way from our current host (Linode.com) to a new host (most likely digitalocean.com) in the next 2-3 months (after I've spent our current credit with Linode). This is because their experimental 'block storage' feature was largely to blame for this loss of data and general confusion with the upgrade.
Keep in mind that any content posted or changes to your account made between 12/31/17 and 01/10/18 has been irrevocably lost and will need to be repeated.
I apologize for the inconvenience. If you have any questions or need assistance with anything please feel free to send me a message or post in this thread.