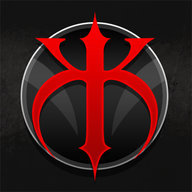 The Necromancer King
StP Supporter
Joined

Nov 22, 2010
Messages

541
Location
So I was wondering. If you could have any weapon you can hold in your hand(s) (excluded: nuclear football, civil war cannons and gatling guns and guns that are only really seen in funny video games and cartoons), what would you take? Consider this, because one day, you may have to choose. Pick a melee (hand to hand), side arm (pistol, SMG) and main weapon. You can pick the Minigun, because you actually can fire them by yourself. No 2 man WWII trench guns though.

My pick would be this
Melee Cutlass (pirate sword)
Sidearm Škorpion vz. 61
Main XM177e2 with master-key, remove the handle, add scope.

I would customize the guns as much as I could, such as polishing the slides, better sights, etc.