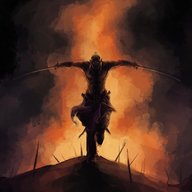 Joined

Apr 7, 2017
Messages

46
Location
I researched this method to waterproof shoes and boots, but I see no reason this couldn't work on any fabric/canvas gear. I think this makes things more water resistant than proof, but whatever works is what I say.

In this example, let's use shoes.
Get yourself some beeswax. You can find it at most hardware and craft stores.
Coat the canvas of the shoes with the wax. Rub it real good and make sure you get all of the crannies and edges, too.
If you have a blow dryer, use that on the wax coating for a few minutes until the whiteness of the wax disappears.
If you don't, you can most likely use a public bathroom hand dryer.
When you're done, let them set for a few minutes, test them, and you should be good to go. The shoes will be a bit stiffer, but they'll be work in soon enough.

I plan on trying this once I get the shoes I want.
Has anyone tried this before? Any other ideas and methods you've used?