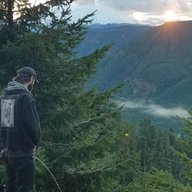 Joined

Aug 2, 2014
Messages

55
Current Location
Public opinion?






Henceforth is personal opinion, expressed by this user:

Voting is just a way to marginalize discussion. In forums like stp nobody pays attention to the poll score, they read the posts and analyze the answers based on what they know of the posters.

If cursory people that aren't directly involved see the conversation, they gravitate to the poll as a short hand to understanding the weight of the discussion.

In a situation in which you can see the eyes of everyone involved there's no need to vote.

Is this a primal skill? Where is the balance? Being human means wrestling for that balance. How big is too big? Is diversity stronger than a mono cropping?